In some circumstances a mortgage adviser might believe that advice on equity release is appropriate for their client but they are not qualified to provide that specialist advice themselves. That is when a mortgage adviser may refer their client to a trusted equity release adviser.
We are proud to have been added to the TMA club's list of trusted referral partners for equity release from 12th October 2020. This means that their members can refer clients to Access Equity Release advisers when they believe it is in their client's interest to find out more about the options available.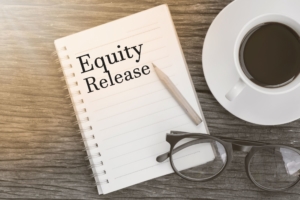 More options for clients
Speaking about the new relationship Lisa Martin, development director at TMA said, "At TMA we recognise the importance of intermediaries in the industry which is why we are delighted to welcome Access Equity Release…" "Now our advisers will be able to offer clients a more extensive range of options when they are exploring their financial options in later life." "The new partnerships will be particularly helpful for brokers who are not qualified to advise on equity release, ensuring they can easily refer clients to an advice team who can support them in this area."
Equity Release as an option
Access Equity Release will help mortgage advisers to identify when a referral might be appropriate for the client. It may be because they are asset rich but cash poor and exploring the possible options available to them through equity release could improve their lives. It may be because of the client's goals – perhaps to renovate their home, travel or help family financially. Some clients may enquire about equity release and want to know more to way up all of their options. With so many of us retiring cash poor but asset rich, it is often extremely wise to investigate equity release.
Informing older home-owners
Welcoming the new relationship with the TMA club, Access Equity Release director Martin Wade said, "It is highly important that older customers have access to all of the facts in order to make an informed decision about the options best suited to them, especially in the current climate. Access Equity release is committed to helping customers understand these facts, and how the lending options available could support them in the long-term. We are delighted to be joining TMA as one of the Club's referral partners, to assist more advisers with their equity release customers and ensure more retirees have access to the relevant financial support."
Work with us
If you would like to learn more about the benefits of becoming a referral partner with Access Equity Release our friendly team is always happy to talk to you. We have great training materials as well as a generous referral reimbursement to our partners for cases that complete.
We have advisers all across the country from including Salisbury, Cheltenham and Bicester to Sheffield in the north.