Release equity from your property in Sheffield, South Yorkshire
Meet Martin Wade – Your local equity release adviser
I have been providing advice around property, mortgages and equity release since 2002 and am very lucky to thoroughly enjoy my job.  I first moved to Sheffield in 1993 to study Finance and had a very enjoyable three years.
I have been fortunate and get real pleasure from helping people make the most of their situation.  I thoroughly enjoy the mix of property and finance.  Whether you are looking at making the most of retirement, simply looking to help make ends meet or are wishing to gift money to friends or family, I can advise you of your options and explain everything you need to know.
There is plenty to consider before deciding upon equity release mortgage but I am here to answer your questions and make certain that whatever decision you make, it is right for you.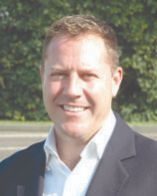 At Access Equity Release, our friendly, helpful, and professional equity release advisors can help you release equity in your home in Sheffield, Rotherham, or Neepsend, with no need to move. Equity release allows you to access money tied up in your home if you are aged 55 or over. You can access this as a tax-free lump sum, or access flexible borrowing.
Here at Access Equity Release, we are experts who can advise you on your best options. We can access the whole of the market to look for products that suit your financial circumstances.
Undoubtedly, equity release – which is sometimes called over 55 home loans or retirement mortgages – is a big decision and it is essential to get specialist equity release and financial advice. If equity release is the right decision for you, we can support you and your family throughout the process of releasing money from your home.
Do you have questions about equity release? Please call us now on 0333 443 9825.
Sheffield house prices and lifetime mortgages
We know that many people are looking forward to their retirement and taking time to enjoy life. Here at Access Equity Release, we have helped homeowners throughout Sheffield fund their retirement dreams and plans using equity release mortgages. Bricks and mortar have always been considered a wise investment and if you have owned a property in Sheffield it will have risen in price considerably. Over the years the city had undergone considerable change. Known as the 'Steel City' it is now one of the greenest cities in the whole of Europe, with the stunning backdrop of the Peak District. Its popularity is undeniable with a famous footballing legacy and something for everyone.
According to property site Rightmove, house prices in the county were up 6 per cent in 2020 on the year before and 9 per cent in 2018. The majority of sales were semi-detached homes that made an average of just over £203,000, whilst terraced properties fetched an average of £163,000 and detached homes selling for over £358,000. According to the same property experts, the most popular locations include Crookes, St Paul's, Walkley, Fulwood, Dore, Ecclesall, Hillsborough, and Broomhill.
If you are looking for equity release companies in Sheffield, let our experts help. We can help you understand the implications of equity release and whether it is right for you and your family. We are dedicated to helping you make the right decision about your financial future. We are always happy to provide a no-obligation and free consultation at a location that is convenient for you.
What is equity release? Lifetime mortgages in Rotherham
Equity release allows homeowners, aged 55 or older, to release money from their property. There are two main types of equity release: Lifetime mortgages and home reversion schemes.
The most popular way to release equity is a lifetime mortgage. This is a loan secured against your property that is only repaid when you move into long term care or die. The loan is usually repaid from the proceeds of the sale of your property in Rotherham, Sheffield, or Walkley.
We only recommend products that have an Equity Release Council no negative-equity guarantee. This ensures that you will never pay back more than the amount that is received from the sale of your home, as long as the terms and conditions of the mortgage are being met.
Equity release offers a number of benefits:
You can get a tax-free cash lump sum
With a lifetime mortgage, you still own 100 per cent of the property
Once you have paid off any existing mortgage, you can spend the money on whatever you wish
You do not need to take the cash in one sum – you can 'draw down' the money as an income if you wish
You don't need to make monthly payments with a lifetime mortgage – any interested can be 'rolled up' and added to the loan if you prefer.
How people spend S1 equity release funds
Equity release is an increasingly popular way to access cash in retirement. Many people in Sheffield enter into retirement, asset-rich, and cash poor. The amount of money you can access will depend on your individual circumstances – use our equity release calculator as a guide.
It is not unusual for people in their fifties to still have a mortgage so they may wish to clear their mortgage or other outstanding debts. Read our blog on: Can equity release pay off debt?
Do you fancy a new kitchen or bathroom? Equity release can be a way to make home improvements affordable.
Many people use equity release cash to make their retirements more comfortable.
Many people use equity release money to help family members get on the housing ladder, or paying for a wedding or education.
Why use our Sheffield equity advice brokers?
There are many reasons people choose to use our equity release service in Sheffield and here are just some of them:
Unbiased: We are independent equity release advisers,
Specialist: We are equity release specialists who can offer impartial advice and search the whole of the market to find the right product for your needs. We can also access other financial products, such as residential mortgages.
Accredited: We are authorised and regulated by the Financial Conduct Authority (FCA) and are members of the Equity Release Council, which promotes safe equity release products and protects the interests of homeowners.
Trustworthy: We are proud of our reputation for being trustworthy and much of our business comes from word-of-mouth referrals. We have also attracted acclaim in the trade: At the 2019 MoneyFacts Investment Life and Pensions Awards 2019, we were named as Equity Release Advisors of the Year.
Request a callback from our advisors
Here are some answers to the most frequently asked questions about equity release.
Call our equity release experts in Sheffield now
Our lifetime mortgage and equity release advisors in Sheffield can answer your questions now on 0333 444 9825 . Alternatively, please send an email to mwade@accessequityrelease.com and we will get back to you.
Appointments available in :-
Neepsend, Grimesthorpe, Attercliffe, Heeley, Darnall, Hillsborough, Wadsley, Nether Edge, Longley & Carbrook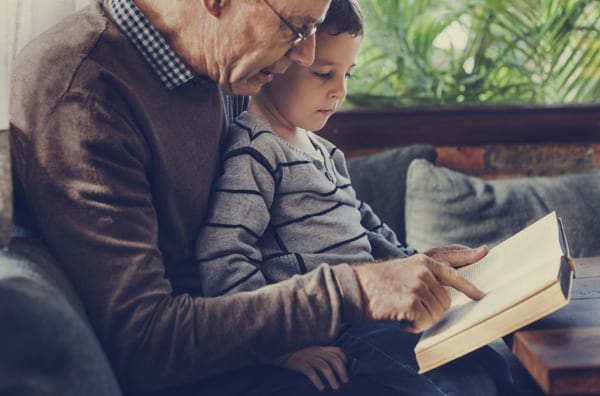 FIND OUT MORE
If you would like to know more about equity release then please get in touch.