Advice on how to release equity in East and West Sussex from our independent equity release advisers
Equity release has become an increasingly common way for homeowners in East Sussex and West Sussex to enjoy some of the wealth that they have built up in their properties. Rising house prices mean that many older people are sitting on more wealth than ever locked into their properties. With lifetime mortgages you can release tax-free money from your home and stay there until you die or move into long-term care.
Access Equity Release is a team of professional and independent equity release brokers working in East Sussex and West Sussex. We aim to help you understand exactly what equity release is and we can guide you through the decision-making process, so you can explore the different ways you may be able to use the equity in your home to meet your unique requirements today.
We offer a free, no-obligation consultation that can take place in your home, or we can complete this via video conference call or by telephone. To speak about retirement mortgages or how you can release equity, please ring our equity release company now on 0333 000 2097.
Personalised advice about lifetime mortgages and equity release products in East and West Sussex
Are you based in East Sussex or West Sussex and are thinking about equity release or turning to later life mortgage lenders? Equity release can help you unlock some of the value of the home but it is not right for everyone.
Our equity release advisers are fully qualified to give you equity release advice and will be able to give you a personalised illustration, so all help is suited to your personal requirements. They will help you consider whether a lifetime mortgage or other product is right for you and also explain alternative options.
Unlike some other companies, we will research the whole of the market and look at the right products for you; various providers offer different features. We will make the costs to you clear from the outset and we are always open to questions at any stage of the process.
Sussex house prices and lifetime mortgages
Bricks and mortar have long been considered the safest bet for investment. If you have owned a Sussex property for a number of years, the chances are it will have increased hugely in value over time. With a combination of stunning countryside, coastal towns, small market towns and villages, and reliable train links to London, it has always been a very popular place to live for singles, couples, and families.
According to Rightmove, house prices in the county were up 9 per cent in 2020 on the year before and 10 per cent in 2018. The most common sales were detached homes that made an average of over £578,000, whilst semi-detached properties fetched an average of £369,000. According to the same property experts, prices are now at a 10-year high as prospective buyers flock to the area. The most popular places include Chichester, Eastbourne, Hove, Hastings, Worthing, Horsham, Brighton, and Crawley.
Are you based in Sussex and wondering about whether equity release or a lifetime mortgage might allow you to enjoy your retirement more? If so, please call our team and one of our advisors will be able to look at the various options available to find the right solutions for you. We can come to meet with you personally and discuss your situation and the available options. There is no obligation to proceed.
Our advisers based in West Susses and East Sussex only recommend products that meet the standards of the Equity Release Council
We believe that every client deserves an individual approach and we can look across the whole of the market to find the right product for your needs. We are members of the Equity Release Council. The Equity Release Council was established to promote safe equity release products and protect consumers and we are regulated by the Financial Conduct Authority (FCA).
Our Equity Release advisers suggest thinking ahead to an appointment about the questions you might like to ask, and any alternatives to equity release. Here at Access Equity Release, we can also look at other financial products, like residential mortgages. Like other financial products, it is important to consider equity release as part of your financial affairs.
Retirement mortgages in East Sussex and West Sussex
A lifetime mortgage is a loan taken out against your property. The loan, plus any associated interest costs, is paid when the property is sold. This is typically when you die or move into long-term care. If you wish you can receive a lump sum of money or a lower amount with the option to drawdown – or take out more money – as and when you need to. This means you will only pay interest on the money you have borrowed.
There are various types of lifetime mortgages. Two main ones include:
A roll-up lifetime mortgage: You can take either a lump sum or are a regular monthly amount and get charged interest, that is added to the loan. You will not need to make any regular repayments unless of course you want to.
An interest-paying mortgage: You can receive a lump sum of money and make monthly or ad-hoc payments to reduce, or stop, the impact of interest rolling-up. Some plans also allow you to pay off capital if you choose to.
With an equity release mortgage that meets the requirements of the Equity Release Council, you will never owe more than the value of your home, so you will never leave your family with debt. See a case study of how a client made the most of their retirement with equity release.
Request a callback from our advisors
Here are some answers to the most frequently asked questions about equity release.
"I really valued the opportunity to meet my adviser. You get a much better idea of integrity than over the phone or online. I did very thorough research and am very happy with both the adviser and the advice."
Mrs G.E, Sussex
Whether you would prefer a face-to-face appointment or a video call with one of our advisers, we will provide completely personalised, quality advice based on your personal experiences.
That's just one of the reasons why we have such a strong reputation and consistently excellent reviews from our clients.
Mrs GE also confirmed that she was made fully aware of the advice process during the first meeting, that she knew exactly what to expect and that her adviser listened to her specific requirements – fully taking into account her financial needs and objectives.
This is a key feature of our service in order that we make the best recommendation for your individual circumstances. We do no restrict ourselves to just a panel of lenders like some other companies. This allows us to search the market to find the best deal for our each individual client.
Whether you are looking for money for home improvements, to buy a new home or car, travel or perhaps just to enjoy your retirement without financial pressures, get in touch with our fully qualified, expert advisers to find the best solution for you.
Talk to our equity release specialists about later life mortgage lenders in East Sussex and West Sussex
Talk to our expert equity release company now on call 0333 000 2097 or email info@accessequityrelease.com and we can talk through the best options for you.
Arundel
Billingshurst
Bognor Regis
Burgess Hill
Challey
Chichester
Crawley
Cuckfield
East Grinstead
Hassocks
Haywards Heath
Henfield
Lancing
Littlehampton
Midhurst
Petworth
Pulborough
Selsey
Shoreham By Sea
Steyning
Worthing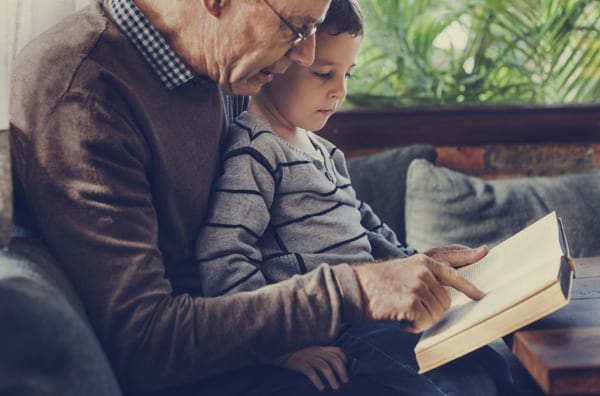 FIND OUT MORE
If you would like to know more about equity release then please get in touch.