Tailored equity release advice in Somerset, UK
Now that many of us are living longer and enjoying long retirements, equity release can be a great way to enjoy these years more. To ensure you are making the right decision, always call on the advice of equity release experts. Our equity release advisors in Somerset can help you explore the options. We are whole-of-market advisors meaning we can look across all the different available equity release products to find the right one for you. It is a complex area of financial planning and our advisors can help
What is equity release? If you are aged 55 or over, equity release allows you to access some of the wealth tied up in your home, without having to move or downsize. The money is tax-free and can be used for anything you want, from home improvements and holidays to helping children or grandchildren.
We've been helping clients achieve their retirement goals for many years and the team at Access Equity Release have won and been nominated for various awards in the industry; we were the Equity Release Advisors of the Year 2019 award winners at the MoneyFacts Investment Life and Pensions Awards and finalists at the Equity Release Awards 2019.
We are registered with the Financial Conduct Authority (FCA) and also members of the Equity Release Council, a trade body for the equity release sector that works to promote and safeguard the rights of consumers. We adhere to their code of conduct and will only ever recommend products with a 'no negative equity guarantee', which offers the assurance that your estate will not be left in debt. Our recommended products will also include the fact that you are safe to stay in your property for as long as you wish.
You can also move home at any time you wish, as long as the conditions of the mortgage are met.
Talk to our local equity release advisers now on 0333 000 2097.
How your Somerset home might have increased in value & why equity release can be a wise choice
Since the beginning of time, investment in property has always been considered a wise choice because, despite fluctuations, the overall trend is always upwards. Property values will always rise when a low supply of homes for sale meets strong buyer demand and other factors will play into this increase. How long have your owned your Somerset home? According to Rightmove, during 2020 most house sales involved detached properties that sold for an average of just over £426,000. The average overall price of a property in Somerset is just over £305,000.
With many desirable towns and villages in the county, Somerset has always been popular and has faced rising demand for property over recent years. According to Somerset Live, Bruton saw the biggest price hike – increasing by 40 per cent in just twelve months during 2020 as people sought to move to the country, leaving big cities behind. Other locations that saw big price increases included Evercreech near Shepton Mallet and Norton Fitzwarren. See our blog: How much is my house worth?
We provide a face-to-face advice service where we can get to know you and understand your financial circumstances. As well as equity release products, we also have access to other financial products including retirement interest-only mortgages. Equity release is not always the right choice for everyone, to understand the features and risks please ask for a personalised illustration. As well as equity release, we can look into these other options and raising cash by alternative means. We will give you all the information that you need to make an informed choice about whether equity release is right for you.
We will never charge you for our initial consultation and there is never any obligation to proceed. If you are interested to know how much money you could raise, use our equity release calculator.
Somerset lifetime mortgages
There are two main types of equity release plans: Lifetime mortgages and home reversion schemes. Lifetime mortgages form the vast majority of equity release products and can help you unlock the equity tied up in your home.
With lifetime mortgages, unlike other residential mortgages, there are no interest repayments throughout the lifetime of the loan. The loan and rolled-up interest is repaid when you die or move into long-term care. The loan plus interest can add up but there is an option to repay the interest and interest rates remain low and competitive.
Some lifetime mortgages also have a 'drawdown' option where you can borrow a portion of the money as part of the initial loan with the option to release more over time. You will only pay interest on the loan when it has been received.
Uses of equity release funds in Somerset
How would you use a cash injection into your finances? There are many reasons people choose to release equity in Somerset. It is not just luxury items that people buy with the cash but they often use the money for a whole range of reasons.
Make home improvements by updating the kitchen or bathroom or complete refurbishments or extensions
Opt for care at home so you can stay in familiar surroundings for as long as possible
Pay off your existing mortgage or clear other debts
Take a luxury holiday or travel more
Enjoy more money to use for day-to-day living costs
Buy a new and more modern car
Request a callback from our advisors
Here are some answers to the most frequently asked questions about equity release in Somerset.
Yes, an interest-only lifetime mortgage allows you to make monthly repayments. As long as you keep up with these payments, the amount you owe will never increase. Unlike conventional mortgages, the interest rate for lifetime mortgages can be fixed for life.
To be eligible for equity release in Somerset you must fall into a handful of criteria. These include: You must be over 55; you must be a homeowner and own property in the UK; and your property must be worth a minimum of £70,000. The minimum age and property value will vary between product providers.
With a lifetime mortgage – the most popular type of equity release plan – you will always remain the owner of your property. A lifetime mortgage is a loan secured against your Somerset home.
To find out more and how to release equity in Somerset, call our independent advisors
Would you like to know more about equity release in Somerset? Feel free to call us on 0333 000 2097 or drop us a line via email at info@accessequityrelease.com We provide initial advice for free and without obligation; only if you choose to proceed and your case completes would a fee be payable.
Appointments available in :-
Alcombe
Axbridge
Bridgewater
Bruton
Burnham-on-sea
Castle Cary
Chard
Cheddar
Crewkerne
Dinnington
Dulverton
Frome
Glastonbury
Highbridge
Ilminster
Kingsdon
Langport
Long Sutton
Martock
Merriott
Minehead
Porlock
Portishead
Rode
Shepton Mallet
Somerton
South Petherton
Street
Taunton
Templecombe
Watchet
Wedmore
Wellington
Wells
Wincanton
Yeovil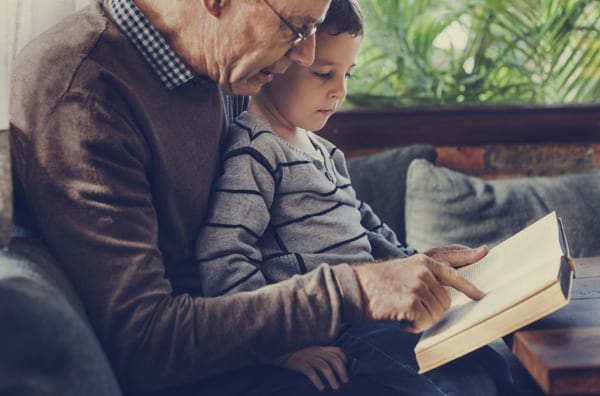 FIND OUT MORE
If you would like to know more about equity release then please get in touch.