Award-winning equity release advisers in Suffolk, UK
Are you looking to connect with experienced equity release advisors in Suffolk? Here at Access Equity Release, we offer an equity release advice service that you can trust. We know that many people are looking for financial security during their retirement and equity release is one way to achieve this. We offer independent, impartial, and friendly advice.
Unlike many equity release companies, we are not tied to a panel of lenders. We can look across the whole of the equity release market to find the right products for our clients. We aim to provide all the information you need to decide whether equity release is the right choice for you. We are members of the Equity Release Council (ERC) that safeguards and protects the interests of consumers. This includes only recommending products that have a 'no-negative equity guarantee'. Meaning that you will never owe more than the value of your property.
We always give tailored advice according to your needs and situation. Equity release allows you to access some of the funds tied up in your property without having to move or sell your home. You will remain the legal owner of the property until you die or move into long-term residential care and the loan is repaid. The money is tax-free and can be used entirely as you wish, so whether you would like a new luxury kitchen or to go on a once-in-a-lifetime holiday, we can guide you through the process of releasing the funds you need.
Equity release is not always the right choice for everyone, to understand the features and risks please ask for a personalised illustration. We can also access other products such as retirement interest-only mortgages and residential mortgages too.
When you are thinking about equity release, it is essential that you get advice from equity release experts. Please book a free and no-obligation consultation with one of our equity release advisors now by calling 0333 000 2097.
Why release equity from your Suffolk property
Have you spent years investing in your Suffolk property? Chances are that it has really grown in value over that time.
Suffolk has long been an attractive county for families and people looking for beautiful countryside, picturesque market towns, coastline, and attractive villages. According to Rightmove in 2021 the average price of property was over £280,000 with detached properties selling for £392,000 and semi-detached properties fetching £243,000. The county has seen steady growth over the years and popular locations include Bury St Edmonds, Framlingham, Woodbridge, Aldeburgh, Orford, and Southwold. According to one report, a summer boom in 2020 sent house prices soaring in some locations of Suffolk, such as Southwold.
When we give advice about equity release, we really like to offer the best possible service and this includes taking time to get to know our clients face-to-face. We would love to come and meet you at your home or another convenient location, so we can understand more about what you are looking for from equity release, so we can draw up a picture of your financial circumstances and give advice tailored to you.
Equity release, sometimes called an over 55 home loan, is a big decision, so we will always take time to answer all your questions and welcome friends and family to be involved in the discussions. There is never any obligation or pressure to proceed. Read our blog about the role of the equity release adviser.
Lifetime mortgages and other equity release options in Suffolk
The most popular form of equity release is a lifetime mortgage, which is a loan secured against the value of your property and has some similarities with a standard mortgage. This includes the fact that you retain 100 per cent home ownership and you can sell your property and move to another, subject to certain criteria being met.
However, unlike a standard mortgage, there are no monthly repayments and there is no fixed term. The loan is repaid from the future sale of your property and this happens when you or the last remaining homeowner (in the case of a couple) moves into care or passes away. Any interest is added to the loan and paid off then. Alternatively, the interest can be paid regularly or you
can make ad-hoc interest repayments to reduce the interest at the end of the term. Use our equity release calculator to see how much cash you could raise.
A drawdown lifetime mortgage will allow you to release cash from your property over time, rather than receiving it all in one go. This means you could end up paying less interest because the interest is only charged from the date you release that amount of money.
The other main type of equity release is a home reversion plan, which offers tax-free cash for selling part of your home.
Retirement mortgages and equity release in Suffolk: How can you spend the money
So why is equity release so popular in Suffolk and why do people access funds in this way.? Many people have spent years paying into a normal mortgage but lack funds for day-to-day living costs.
Equity release can be a way of having more money for everyday living costs, to spend on home renovations, or going on holiday. Some people use the money to help family members with the cost or property or education or may even use the money to pay off debts or an existing mortgage. Other reasons people choose to release equity is to pay for private medical costs and care at home, to buy a holiday home, or to make big ticket purchases, such as buying a new car.
Request a callback from our advisors
Here are some answers to the most frequently asked questions about equity release in Suffolk.
Yes, an interest-only lifetime mortgage allows you to make monthly repayments. As long as you keep up with these payments, the amount you owe will never increase. Unlike conventional mortgages, the interest rate for lifetime mortgages can be fixed for life.
To be eligible for equity release in Suffolk you must fall into a handful of criteria. These include: You must be over 55; you must be a homeowner and own property in the UK; and your property must be worth a minimum of £70,000. The minimum age and property value will vary between product providers.
With a lifetime mortgage – the most popular type of equity release plan – you will always remain the owner of your property. A lifetime mortgage is a loan secured against your Suffolk home.
For tailored equity release advice in Suffolk, call our equity release company
We provide initial advice for free and without obligation; only if you choose to proceed and your case completes would a fee be payable. If you would like to book an no-obligation equity release consultation in Suffolk, please call 0333 000 2097 or email info@accessequityrelease.com
Appointments available in :-
Aldeburgh
Beccles
Brandon
Bungay
Bury St. Edmunds
Clare
Debenham
Eye
Felixstowe
Framlingham
Hadleigh
Halesworth
Haverhill
Holbrook
Ipswich
Lakenheath
Leiston
Lowestoft
Mildenhall
Needham Market
Newmarket
Saxmundham
Southwold
Stowmarket
Sudbury
Wickham Market
Woodbridge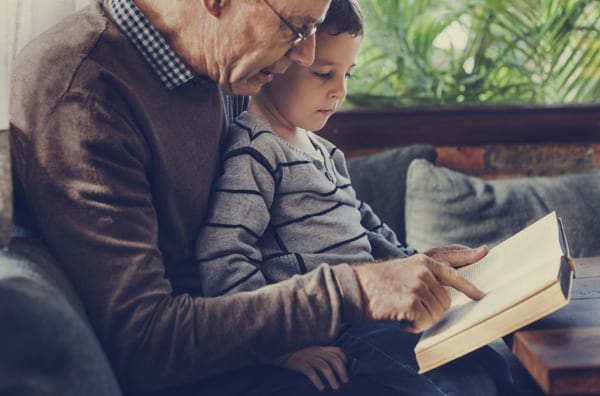 FIND OUT MORE
If you would like to know more about equity release then please get in touch.