Trusted and award-winning equity release advisors in Nottinghamshire, UK
Access Equity Release is one of the leading equity release advisors working in Nottinghamshire. During their retirement years, there are many reasons a property owner may wish to release a lump sum of money. Equity release allows homeowners, aged over 55 to receive a tax-free lump sum without having to move home, which can be a real upheaval. There are no rules around how the money is spent and it can be used exactly how you wish.
This is an area that is growing in popularity and interest rates are lower than ever. We have access to the whole of the market, so we will help to find the best lender and scheme for your personal circumstances. Equity release is not something to rush into. We will spend time to get to know you personally so we can offer you the best advice We can talk you through all the options and the various benefits of each plan. We also have access to other financial products including retirement interest-only mortgages.
We are award-winning equity release specialists. We are truly independent, so we can offer you completely impartial advice. We know that in the past equity release has had bad press and this is why personal service and complete transparency is central to everything we do. We are FCA-regulated and members of the Equity Release Council, so we follow a clear code of conduct. This includes only recommending products that have a 'no-negative equity guarantee' and allow you to move to a new house.
We are here for you throughout the entire equity release process, so you can make informed decisions about your future. Equity release is not always the right choice for everyone, to understand the features and risks please ask for a personalised illustration. To book a no-obligation consultation, call us now on 0333 000 2097.
Releasing equity from Nottinghamshire property
Property has always been considered a long-term investment and properties in Nottinghamshire will have increased in value over the years. If you bought your home a decade or more ago, the chances are you will be sitting on much of your wealth.
According to Rightmove in 2020, properties in Nottinghamshire had an average value of over £211,000, with detached properties fetching an average of just over £312,000. As buyers compete for space prices have risen as people head further north for more space. Popular areas include The Vale of Belvoir, Bingham, Southwell, Wallaton, Mapperley, and Beeston, amongst others.
If you are thinking about ways you could boost your retirement income in Nottinghamshire, please contact our qualified equity release advisors. We aim to offer a personal service and will come and sit down with you either in your home or another convenient location, so we can understand more about you and your financial goals for both now and in the future. We put our clients at the heart of everything we do and have an enviable record of satisfied clients, who praise us for our transparency and expert advice.
To find out how much money you could raise, please use our handy equity release calculator. This will give you an idea about how much money you could raise based on the value of the property and your age.
Advice about lifetime mortgages and home reversion schemes in Nottinghamshire
The most popular type of equity release scheme, sometimes called an over 55 home loan is a lifetime mortgage. This is a loan that is paid as a tax-free lump sum and secured against your home. You do not need to pay regular interest payments, unless you wish to do so. The loan is repaid when your home is sold, when you or the last remaining homeowner moves into long-term care or dies.
Lifetime mortgages are very flexible and come with a number of features. Some products allow you to pay off the mortgage and/or capital. Some later life mortgages have a 'drawdown' facility so you can access smaller sums of money when you need them and only start paying interest when you receive the money. Other products allow you to 'ring-fence' some of your property for inheritance purposes. We can guide you through all of the options and search the whole of the market so we can find the right solution for you.
The less flexible equity release option is called a home reversion scheme. This allows you to sell off part of your property at less than the market value for a tax-free lump sum. In return, you live in the property rent-free until you move into care or die.
Why opt to release equity in Nottinghamshire
Due to the complex nature of equity release, it is always essential to receive bespoke advice and our Nottinghamshire equity release specialists can do this. You may be wondering why people release equity and what they spent the money on. Here are some common reasons that homeowners release equity from their properties.
Paying off debts or clearing a residential mortgage
Gifting family or friends a lump sum of money
Improving property, such as adding a new kitchen or bathroom or completing a home extension
Going on a luxury holiday or taking more regular breaks away
Making a big purchase, such as buying a new car
Paying for care at home or private medical costs
We provide initial advice for free and without obligation; only if you choose to proceed and your case completes would a fee be payable. We can guide you through each stage of the process and there are various steps you will need to go through to release equity. Read our blog on: How long does equity release take?
Request a callback from our advisors
Here are some answers to the most frequently asked questions about equity release in Nottinghamshire.
Yes, an interest-only lifetime mortgage allows you to make monthly repayments. As long as you keep up with these payments, the amount you owe will never increase. Unlike conventional mortgages, the interest rate for lifetime mortgages can be fixed for life.
To be eligible for equity release in Nottinghamshire you must fall into a handful of criteria. These include: You must be over 55; you must be a homeowner and own property in the UK; and your property must be worth a minimum of £70,000. The minimum age and property value will vary between product providers.
With a lifetime mortgage – the most popular type of equity release plan – you will always remain the owner of your property. A lifetime mortgage is a loan secured against your Nottinghamshire home.
To book a free consultation with Nottinghamshire equity release brokers, call now
To find out more about equity release in Nottinghamshire, please call us now on 0333 000 2097 or email info@accessequityrelease.com
Appointments available in :-
Arnold
Aspley
Beeston
Bingham
Bottesford
Bramcote
Bulwell
Carlton
Clipstone
Cotgrave
Eastwood
Hucknall
Keyworth
Kimberley
Kirkby In Ashfield
Langley Mill
Long Eaton
Longeaton
Mansfield
Mansfield Woodhouse
Market Warsop
New Balderton
New Basford
New Ollerton
Newark
Newark On Trent
Nottingham
Radcliffe On Trent
Ravenshead
Retford
Ruddington
Shirebrook
Southwell
Stapleford
Sutton-in-ashfield
Tuxford
West Bridgford
Worksop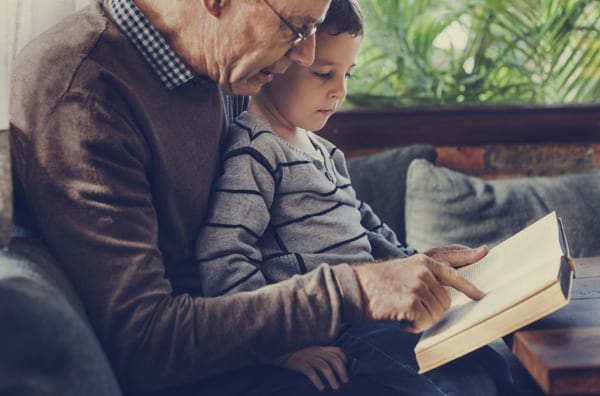 FIND OUT MORE
If you would like to know more about equity release then please get in touch.