Independent equity release specialists in Oxfordshire, UK
Are you taking the first steps to explore whether equity release is the right option for you? Access Equity Release are a team of highly-regarded equity release specialists working throughout Oxfordshire and the South East. We offer the best equity release advice and knowledge based on your individual circumstances. We have access to the whole of the market and we are not tied to any panel of lenders or products and this means our advice is completely impartial.
Our award-winning equity release team has a wealth of knowledge regarding all aspects of equity release and we can detail the legal implications of making this decision, as well as the many advantages or drawbacks. We are always happy to provide face-to-face advice at your home or in our office and we can organise a video or telephone consultation if you would prefer
We are members of The Equity Release Council, so we adhere to strict rules of conduct designed to safeguard consumers. These include a 'no negative equity' guarantee, which means your property will never be worth less than the money you owe. We are also authorised and regulated by the Financial Conduct Authority (FCA).
Please dial 0333 000 2097 to find out how we can help.
Lifetime mortgages and other equity release plans in Oxfordshire
The value of your home in Oxfordshire, less any outstanding mortgage, is known as the equity in your property. Equity release is the name given to a range of financial products that can convert equity in your home into a tax-free sum of cash for your own use.
There are two main types of equity release products: Lifetime mortgages and home reversion plans. A lifetime mortgage is the most popular type of equity release and is a loan secured against your property. It can either be provided as a lump sum or taken as ad-hoc amounts or sued to provide a regular sum of cash to be used as you wish. Interest is added at a fixed rate and no monthly repayments need to be made unless of course you  choose to do so. The loan plus any interest not serviced is repaid when your property is sold, which is when you go into long-term care or pass away.
All equity release plans tend to have these common factors:
Equity release has a minimum age of 55
You can continue to live in your home as long as you wish
You have the choice to make interest payments to avoid this 'rolling up'
You can choose to move to a new house and your equity release plan transfer to the new property subject to it being suitable
Cash is always tax-free and can be used as you wish
There is no need to make any repayments until the plan ends
Releasing equity and Oxfordshire house prices
If you own a home in Oxfordshire you may be wondering how much it might be worth and what that might mean for you if you release equity. If you would like an informal chat or a visit to talk through the options available to you, the team at Access Equity Release would be delighted to help. We can visit you to ensure that you and your family fully understand the options available to consider. All advice will be specific to you and your family.
According to 2020 figures from Rightmove, the average property price in Oxfordshire was over £448,000. The majority of sales were detached homes, which sold for an average of over £617,000, whilst semi-detached homes made £391,000. Overall in 2020, prices were up by 8 per cent from 2019 and 7 per cent from the 2018 peak. Buyer demand in the area is at an all-time high and according to data, in some areas, they increased by over 32 per cent between August 2015 and August 2020. The biggest rises have been seen in Chalgrove, which is 10 miles from Oxford; Cowley, and Littlemore. The area appeals to buyers because of its great transport connections, stunning rural location, and bustling towns. With the world-famous University city surrounded by beautiful countryside, there are also countless charming villages, such as Banbury and Chipping Norton.
So if you bought a home back in the 90s or earlier, prices in some areas will have tripled since then. We can help you explore the various options that may be available to you.
What can equity release be used for in Oxfordshire?
Many retirees use equity release in Oxfordshire simply to improve their lifestyle and have more money for day-to-day living costs. There are many other possible uses for the money and these include:
People release equity for numerous reasons but common ones include:
Helping family and friends – read our blog: The bank of gran and grandad
Home improvements
Spare money for hobbies and interests
To buy a holiday home
To find private medical care or care at home
Help to finance a new house move
Use our calculator to estimate how much money you could be entitled to.
Why use our retirement mortgage advisers?
Are you thinking about the best ways to release equity from your Oxfordshire property? It is essential to always get the best advice, so you can make an informed decision that will suit you both now and in the future.
As well as ensuring it is the right choice for you based on your individual circumstances, there are countless products available and each one will have different features. We will always find the right selection of plans for you. We are always completely transparent about the benefits and disadvantages of equity release and are always here to answer your questions. We will support you every step of the way and also encourage your family to get involved in the decision-making.
Request a callback from our advisors
Here are some answers to the most frequently asked questions about equity release in Oxfordshire.
Speak with our qualified equity release advisers in Oxfordshire to book a consultation
For independent equity release advice in Oxfordshire, please 0333 000 2097 or send us an email at info@accessequityrelease.com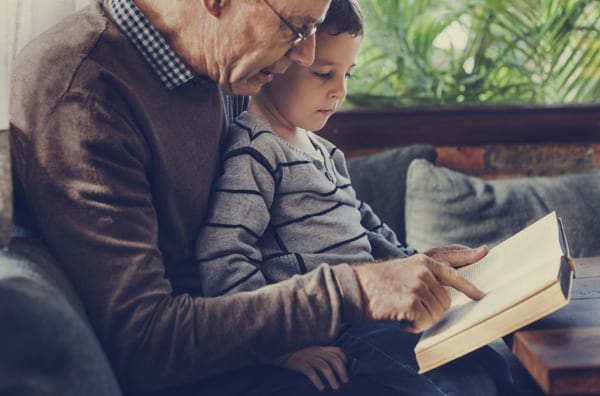 Face-to-face appointments throughout Oxfordshire, including :-
Abingdon
Banbury
Bicester
Bloxham
Burford
Carterton
Charlbury
Chinnor
Chipping Norton
Deddington
Didcot
Eynsham
Faringdon
Henley-on-thames
Ipsden
Kidlington
Long Hanborough
Oxford
Thame
Wallingford
Wantage
Watlington
Whitney
Witney
Woodstock
FIND OUT MORE
If you would like to know more about equity release then please get in touch.