For advice about over 55 equity release in Bedfordshire, call our equity release adviser
How much cash could you release from your Bedfordshire home? If you are asking yourself this question, it is essential that you speak with experienced equity advice specialists. The team at Access Equity Release can access products from the whole of the market. We are completely independent and impartial, which means that we can give you the best advice, tailored to your requirements.
We are members of the Equity Release Council and only recommend plans with a no negative equity guarantee, which means that you will never owe more than your property is worth. Our experienced team is proud of our reputation for offering personal and reliable assistance, alongside deep knowledge and expertise.
Equity release products, which are sometimes called over 55 home loans and retirement mortgages, allow you to unlock the tax-free cash tied up in your home, without the need to sell your property. For those people who are retired and are asset-rich but are relatively cash-poor, equity release can provide the perfect solution so they can enjoy a more comfortable retirement.
Equity release is not the right solution for everyone, however, we will talk to you about the advantages and disadvantages of accessing funds in this way. To ensure you are making the right decision, we will always talk you through the alternatives and we can access other financial products, such as residential mortgages if we believe they offer a better solution
When you take the decision to release equity, we want to ensure that you are always informed. We encourage  family to be involved in the discussions, if you agree, so you can explore other options, such as downsizing.
We like to have our client consultations face-to-face, so we can understand your unique circumstances. We can meet with you or if you prefer conduct a consultation over Zoom or another video platform. We are always happy to speak with you on the telephone.
For more details, please ring 0333 000 2097 to arrange a consultation.
How does equity release in Bedfordshire work?
There are two main equity release options in Bedfordshire – lifetime mortgages and home reversion plans. A lifetime mortgage lets you borrow money against the value of your property and still maintain ownership and this is the most popular type of plan. Instead of making monthly payments to the lender, the interest can be rolled up and added to the cost of the loan. The total amount is paid back when your property is sold when you die or move into long-term residential care. With home reversion schemes you sell all or part of your property in return for a lump sum or regular cash payments.
Why is it important to talk about equity release?
Accessing equity release plans will affect potential inheritance for your family.
Equity release can affect your entitlement to state benefits and other financial support.
However, there are also many benefits to equity release, and as one of the UK's leading equity release advisers, you can trust us to deliver the right advice. We are authorised and regulated by the Financial Conduct Authority (FCA) and are proud members of the Equity Release Council.
Bedfordshire house prices: How much equity could you release?
Are you living in Bedfordshire and thinking about lifetime mortgages and equity release? Property has always been a sound investment and its price has risen hugely over the years. Balancing urban spaces and beautiful rolling countryside, residents of Bedfordshire enjoy living in the county for its fantastic amenities, links to London, and historic connections.
According to  Rightmove, properties in the county were worth on average £323,000 in 2020. The majority of homes sold were semi-detached and made an average of just over £306,000, whilst detached properties sold for over £464,000. Prices have increased by 3 per cent from 2019 and from 5 per cent on their 2018 peak. The most popular places to live include Houghton Regis, where according to Rightmove, house prices have increased by 39 per cent over five years; Luton, which has seen a rise of 38.60 per cent in the same timeframe; Arlesey, whose property prices rose by 37.97 per cent between 2014 and 2019; and Sandy, who saw an increase of just over 35 per cent.
When it comes to deciding whether you would like to release equity, our advisors can come to your property and meet with you. We can discuss your financial goals and retirement plans so we can advise whether equity release is right for you. There is never any pressure to proceed.
Are you eligible for retirement mortgages in Bedfordshire?
If you are thinking about equity release one of the first things you will need to establish is if you are eligible. The minimum age at which you can take out a lifetime mortgage is 55. We are all living much longer, so bear in mind that the younger you are, the longer the mortgage will run because unlike residential mortgages, lifetime mortgages run for as long as you are alive, or until you move into permanent residential care. Interest rates can be fixed and you have the right to remain in your property, provided it remains your main residence. Read our blog on what are the typical equity release costs?
Use our free equity release calculator to see how much cash you can access.
Over 55 home loans in Bedfordshire: How can you spend the money?
Are you thinking about how to release equity in Bedfordshire? The money is yours to spend however you wish.
Home improvements, such as new kitchens, bathrooms, or extensions
Helping the kids (with house deposit, wedding costs, or university fees)
Pay off your mortgage and other debts
Enjoy your day-to-day living more
Request a callback from our advisors
Here are some answers to the most frequently asked questions about equity release in Bedfordshire.
Are you considering equity release in Bedfordshire? Call our equity release company now
Equity release is a big decision, so call our advisers in Bedfordshire for tailored advice on, please call 0333 000 2097. Alternatively, please email info@accessequityrelease.com and we can book a consultation.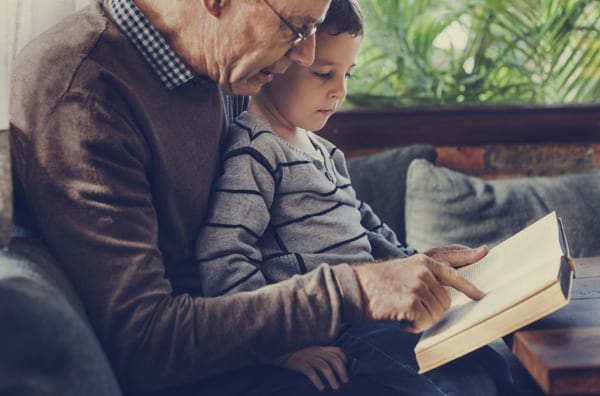 Face-to-face appointments throughout Bedfordshire, including :-
Ampthill
Arlesey
Bedford
Biggles
Biggleswade
Cranfield
Dunstable
Flitwick
Henlow
Houghton Regis
Kempston
Leighton Buzzard
Luton
Sandy
Sharnbrook
Shefford
Wixams
Wootton
FIND OUT MORE
If you would like to know more about equity release then please get in touch.