The time it takes to apply for equity release will depend on your provider and your circumstances but it is best to anticipate it taking a couple of months. Much like taking out a mortgage, you will need a solicitor to help complete forms and to liaise with your lender.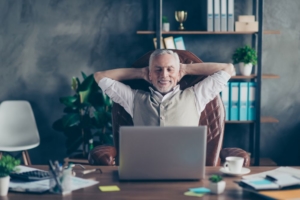 The steps to equity release:
Seek financial advice to work out which type of equity release product is best for you. A home reversion plan is when you sell all, or part of, your home to a provider in return for a lump sum, or income. A lifetime mortgage is when you borrow against the value of your home which again will give you a lump sum of cash or an income. You can remain in your home until you die, or move into permanent residential care which is when the loan will need to be repaid.
Releasing equity is a type of change to your mortgage and you will need to appoint a solicitor. A lender will want to carry out searches and a survey on your property and you will need to sign a contract. It is recommended that you choose a solicitor from the Equity Release Solicitors Council.
Check the Key Facts section of your policy as you may need to pay a valuation fee upfront but you should not have to pay any other fees at this time.
You will need to send proof of identification documents and under go credit and finance checks before you are given an offer by a lender.
Your solicitor will check if any mortgage currently exists, the owners to the title, any restrictions, further tenants or major improvements that have been carried out with respective planning permissions.
The provider will instruct a independent surveyor to carry out a valuation report which will give the current market value of the house, based on a quick sale.
Your solicitor will request a withdrawal of funds at the earliest possible time but the length of time will depend on the provider.
If there is an existing mortgage or a loan is present on the title deeds then they must be removed prior to, or upon completion. A mortgage will usually be settled by the proceeds from the equity release funds at the release stage.
After a successful valuation and title checks you will receive the money either directly transferred into your nominated bank account or in the form of a cheque. In most cases, all legal and adviser fees will be deducted from the amount released on completion.
Use our Equity Release Calculator to work out how much cash you could release.
It is important to take expert advice on equity release before deciding whether it is right for you. Contact us to find out more from one of our highly trained equity release advisors.