Well-regarded equity release advisors in Worcestershire, UK
If you own your own property in Worcestershire and are thinking about ways to boost your retirement income, you may be considering equity release. We are award-winning equity release specialists who can access the whole of the market and research the right products, so we can find one to suit your requirements. There are hundreds of equity release mortgages available, which is why it is essential to seek the support and advice of an equity release expert.
Here at Access Equity Release, we are trusted advisors who will always act in the best interest of our client. We will take time to get to know you, look at your financial picture, and offer the best, impartial equity release advice. We are not tied to any providers and this allows us to be completely neutral. There are many different plans. Equity release broadly falls under two categories: Home reversion schemes and lifetime mortgages. Lifetime mortgages are by far the most popular option and within this category, there are countless products offering different features, such as the ability to pay off some or all of the interest.
Opting to release equity is a big decision and not always right for everyone. We also have access to residential mortgages and retirement-only mortgages.
We are regulated by the Financial Conduct Authority and are Members of the Equity Release Council. This means we follow the stringent guidelines set out by this body, such as only suggesting plans that have a no negative equity-release guarantee, meaning the amount that you owe will never be more than the value of your property.
To find out more about equity release mortgages or to talk to one of our team, please call us now on 0333 000 2097.
The property market in Worcestershire: Why equity release could be the right choice
Do you own a property in Worcestershire and are wondering if it has gone up in value over the time that you have owned it? Chances are that it definitely will have done as prices across the UK have all risen over time. According to reports, between 1995 and 2020, house prices have tripled. In 1995, the average price of a property in Worcestershire was just over £57,000 and now it stands at over £245,000.
According to Rightmove in 2020, the most popular homes that were sold were detached houses, which fetched an average of £387,000 in the previous year. Semi-detached homes sold for £235,000. A few years ago the beautiful cathedral and University city of Worcester itself was voted as the country's happiest place and with many outdoor idylls to explore, including the Malvern Hills, Wyre Forest, and the north Cotswolds, it is considered very desirable.
If you are based here and are considering equity release, please contact us. We like to meet potential clients in person, if possible, so we can offer clear advice and be available to answer questions and explain more about the subject of equity release.
If you are wondering about equity release and thinking about how much your home may be worth and how much you could release, please use our equity release calculator.
How do lifetime mortgages in Worcestershire work?
Lifetime mortgages allow you to release the equity built up in your property whilst still retaining ownership. Available to homeowners over the age of 55, all money released is tax-free. It can be either released as one lump sum or in smaller amounts. Some lifetime mortgage products have a 'drawdown' facility that allows you to access funds as and when you need them. The interest is only added to the amount that is released, meaning it adds up more slowly.
The loan is secured against your home and only repaid when you or the last surviving partner (in the case of a couple) passes away or enters long-term care.
The amount you can release depends on your age, health, and the value of your property. Our experienced advisers will be able to chat through the available options. We can completely personalise your plan to make it fit to you. This may include including protecting some money as an inheritance for your beneficiaries. You can also move home at a later date if you wish, subject to some conditions.
Interest rates are lower than ever and fixed for life. You may choose to pay off the interest, so it does not roll-up over time. We are always completely open and transparent and can run through all the options with you.
Why choose to release equity in Worcestershire?
So why do homeowners in Worcestershire choose to unlock tax-free cash? Equity release plans, sometimes called over-55 home loans, can be used exactly how you wish. Your house is likely to be one of your biggest investments. Some of the most popular reasons people choose to release equity include:
Clearing debts or paying off an existing residential mortgage
Helping family or loved ones purchase a property
Paying for home improvements
Making a big purchase, such as buying a new car
Travelling more or going on the holiday of a lifetime
Pay for care at home or private medical costs
Have more money for day-to-day living
Taking out a lifetime mortgage will never affect the ownership of your home. You are not selling off part of your home; your home is your home until you move into care or die. Read our blog on: How long does equity release take?
The other type of equity release plan is a home reversion scheme where you sell all or part of your home for a cash payment but continue to live there rent-free.
Request a callback from our advisors
Here are some answers to the most frequently asked questions about equity release in Worcestershire.
Yes, an interest-only lifetime mortgage allows you to make monthly repayments. As long as you keep up with these payments, the amount you owe will never increase. Unlike conventional mortgages, the interest rate for lifetime mortgages can be fixed for life.
To be eligible for equity release in Worcestershire you must fall into a handful of criteria. These include: You must be over 55; you must be a homeowner and own property in the UK; and your property must be worth a minimum of £70,000. The minimum age and property value will vary between product providers.
With a lifetime mortgage – the most popular type of equity release plan – you will always remain the owner of your property. A lifetime mortgage is a loan secured against your Worcestershire home.
To book a meeting with our Warwickshire equity release advisers to find out about equity release mortgages, call now
If you would like further details about equity release in Warwickshire, please call 0333 000 2097 or email info@accessequityrelease.com
Appointments available in :-
Bewdley
Broadway
Bromsgrove
Cleobury Mortimer
Droitwich
Droitwich Spa
Evesham
Hagley
Hanley Castle
Hartlebury
Kidderminster
Malvern
Pershore
Redditch
Stourport-on-Severn
Tenbury Wells
Tupsley
Upton-upon-Severn
Wolverley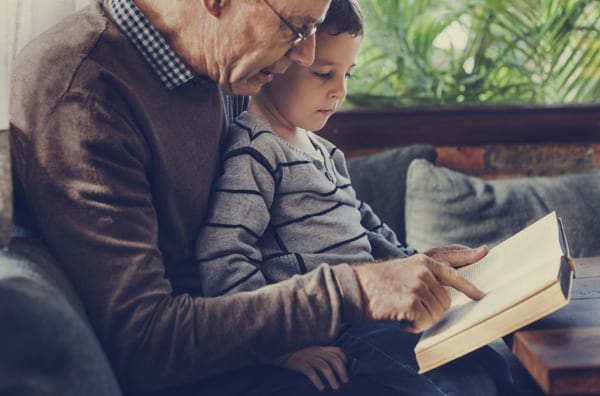 FIND OUT MORE
If you would like to know more about equity release then please get in touch.