Dependable equity release advisors in Hertfordshire, UK
Would you like to get expert FCA-regulated equity release advice in Hertfordshire? When it comes to releasing equity, it is essential you get the best independent and specialist advice. Here at Access Equity Release, we focus solely on equity release and have access to the whole of the market. We will look into all the available options and thoroughly research them to find the right equity release product to match your unique personal needs.
Many people are now using equity release as a way of supplementing their retirement income. The industry has transformed over recent years and now offers homeowners many different products with different features to suit individual preferences, circumstances, and needs. It is crucial you have the right information at your fingertips before making a decision. We will always offer personal and impartial advice and we have access to other financial products that may be relevant to you, including retirement interest-only mortgages.
If you have lived in your home a long time you may not wish to downsize or move somewhere new. You can release money through equity release, which can be used exactly as you wish and you  retain ownership of your home.  You can use the cash released  for paying off a lump sum of debt, helping a family member, or even buying a new kitchen you may have been dreaming about for many years.
We are FCA-regulated and Equity Release Council-members. Launched in 1991, the Equity Release Council is an organisation that works to promote safe equity release products and to safeguard consumers.
All products must have a no negative equity guarantee.
You will also have the right to remain in your home until the end of your life or when you move into long-term care.
You will also have the right to move home, subject to certain criteria being met. Read our blog: Can I move house if I have taken out equity release?
To find out more information, please call our highly-skilled equity release advisors now on 0333 000 2097.
How the value of your Hertfordshire property may have grown – a big benefit of equity release
Investing in property has always been considered wise because historically, its value has increased over the long term Whilst the growth may not be totally linear, the trend has overall been positive in the long-term. If you bought your property in Hertfordshire some time ago, you will have seen the value rocket over the years.
In November 2020, according to Plumplot, the average property price in the county was £477,000, an increase of £18,600, or four per cent, over the previous twelve months. This was compared to an average property price in the UKof £308,000. A local newspaper reported in September 2020, that  the areas seeing the biggest increases were Hatfield and the surrounding smaller villages, Brookmans Park, Essendon, and Welham Green; and towns such as Hitchin, Ware, Borehamwood, Hemel Hempstead and nearby areas such as Bovingdon and Flaunden. In Hatfield and Ware, prices had jumped over 15 per cent.
We are always happy to come to meet you face-to-face and discuss your options. We will always look at your wider financial situation and get to know you and your aims, so we can offer you advice suited to your personal needs. As well as in-person meetings, we are happy to organise video calls over platforms like Zoom, or call you via the telephone, should you prefer.
If you are taking your first steps into looking at equity release mortgages, you may be wondering how much money you may be eligible to release. For a guide, use our handy equity release calculator.
Lifetime mortgages in Hertfordshire: Making the most of your retirement
There are two main types of equity release products: Lifetime mortgages and home reversion schemes. Lifetime mortgages are more flexible and far more popular.
A lifetime mortgage is a tax-free lump sum secured against the value of your home. You do not have to make regular repayments and if you prefer, you can add the interest to the capital value of the loan, and interest is then repaid when your home is sold after you move into long-term care or pass away. In the case of a couple, this is when the last remaining member of the couple passes away or moves out.  If you choose to repay interest, the loan will remain static and interest will not 'roll-up'.
This product is available to homeowners over the age of 55 and interest rates are fixed for life.
With some lifetime mortgages, you do not have to receive the money in one lump sum, it can be released in smaller amounts and some lifetime mortgage products have a 'drawdown' facility, which allows you to take the money as and when you need it. You do not pay interest on the money until it is released.
Looking at releasing equity in Hertfordshire? Talk to our equity release team
If you live in your own home and are aged 55 or over, the chances are you are eligible for equity release although this does not necessarily mean it is the right choice for you. We offer consultations, completely free of charge, to establish whether equity release is right for your individual circumstances and objectives in the long-term.
The over 55 home loan and retirement mortgage market has become more complex over time with many more products available. Our specialists are constantly researching and reviewing different products and have a comprehensive knowledge of the market.
Request a callback from our advisors
Here are some answers to the most frequently asked questions about equity release in Hertfordshire.
Yes, an interest-only lifetime mortgage allows you to make monthly repayments. As long as you keep up with these payments, the amount you owe will never increase. Unlike conventional mortgages, the interest rate for lifetime mortgages can be fixed for life.
To be eligible for equity release in Hertfordshire you must fall into a handful of criteria. These include: You must be over 55; you must be a homeowner and own property in the UK; and your property must be worth a minimum of £70,000. The minimum age and property value will vary between product providers.
With a lifetime mortgage – the most popular type of equity release plan – you will always remain the owner of your property. A lifetime mortgage is a loan secured against your Hertfordshire home.
Get specialist advice from Hertfordshire equity release advisers now
We are always happy to take your call and understand more about your unique circumstances. Call our Hertfordshire equity release team on 0333 000 2097 or email info@accessequityrelease.com and we will get back to you.
Appointments available in :-
Abbots Langley
Baldock
Barnet
Berkhamsted
Bishop Stortford
Borehamwood
Broxbourne
Buntingford
Bushey
Cheshunt
East Barnet
Garston
Harpenden
Hatfield
Hemel Hempstead
Hertford
Hitchin
Hoddesdon
Kings Langley
Knebworth
Leavesden
Letchworth Garden City
Potters Bar
Radlett
Rickmansworth
Royston
Sawbridgeworth
St Albans
Stevenage
Tring
Waltham Cross
Ware
Watford
Welwyn Garden City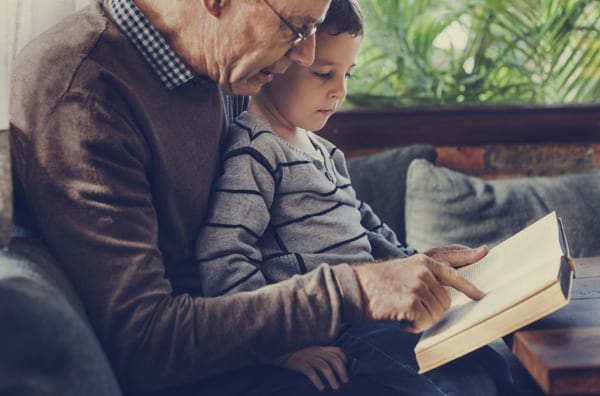 Book an equity release consultation online or in your own Hertfordshire home