Are you looking for later life mortgage lenders in Wiltshire, UK? Call our equity release specialists
Welcome to Access Equity Release. We are independent equity release specialists who provide specialist advice about equity release throughout Wiltshire. The industry has changed dramatically over recent years and current lifetime mortgages stand at the forefront of financial planning for many people, as it allows them to access tax-free capital, tied up in their property to spend as they wish. There are also no repayments required during your lifetime unless you choose to make them.
As equity release specialists, we are members of the Equity Release Council whoup hold rigorous standards to safeguard consumers and protect their interests. We are also regulated and authorised by the Financial Conduct Authority (FCA).
We offer a personal and friendly service and an initial meeting is completely free and with no obligation to proceed. We can talk through the following factors:
Whether equity release is the right choice for you now or in the future
How equity release works – the advantages and its impact on you and others
Any alternatives to equity release – we also have access to residential mortgages and retirement interest-only mortgages
Recommendations for individual products sourced from across the whole of the marketplace that could suit your needs
If you would like to ask us any questions about equity release, please call us now on 0333 000 2097 or to book a consultation.
The Wilshire property market and why equity release could be a great option
Bricks and mortar have long been seen as one of the best ways to invest money and there is a good reason for this: People always want to invest in their homes and own their own property. Like other investments, it has cyclical phases, and prices will rise and fall but the general trend has historically been upwards. The prices in Wiltshire are no different. Based in the South West, Wiltshire borders Dorset, Somerset, and Berkshire and has many traditional market towns and lush green countryside. According to Rightmove in 2019, the most popular sales were that of detached properties that fetched £421,000 on average. The overall average price was £288,000 with the most expensive area named as Freshford, where the average sale topped £580,000.
The county has also recently emerged as a hotspot for property sales at over £1million as more people work from home and want to be surrounded by the countryside. According to Rightmove the county has seen a 174 per cent increase in sales of homes over this figure.
Are you a Wiltshire homeowner considering equity release? Our advisers can come and meet with you to discuss whether equity release is the right option for you. We always get to know our clients and treat them as individuals and their best interests are central to everything we do.
We offer lifetime mortgages in Wiltshire from all later life mortgage lenders
Choosing the right equity release company in Wiltshire is important. We pride ourselves on the service that we offer our clients and we have access to the whole of the market, so if you decide equity release could be the right path for you we will research all the available products and schemes to find the right one for you. We are completely unbiased and work soley to represent your interests.
Lifetime mortgages are the most popular type of equity release product. The other type is known as a home reversion scheme. A lifetime mortgage is a form of equity release scheme whereby a loan is secured against your property, offering you a tax-free lump sum or a regular income to use as you wish. Interest is added to the loan throughout your lifetime, as there is no fixed period. Interest rates are usually fixed for the duration of the loan. The loan and any interest is repaid when you and your partner, if applicable, die or move into long-term residential care.
Lifetime mortgages are very flexible, you still own your home so if there is any growth in value, this belongs to you. Some plans enable you to guarantee an inheritance for your family. You can also have the option to pay the interest monthly, so it does not 'roll up' or make ad-hoc capital repayments. We only recommend products that have a 'no negative equity guarantee', so your property will never be worth less than any debt. Lifetime mortgages also allow you to move home if you wish and transfer the new mortgage to your new home, subject to meeting certain criteria.
Find out how much money you could raise by using our equity release calculator.
What is equity release in Wiltshire used for?
Equity release in Wiltshire is typically available to homeowners over the age of 55, who own their own home with a significant amount of equity but they do not have enough money to meet their immediate needs. By releasing equity, it allows them to pay for things, such as:
To fund long term care at home or pay for private medical costs
For a holiday home purchase in the sun
To make home or garden improvements, such as adding a new kitchen or extension
To provide lifetime financial gifts to children and grandchildren, to be used for education, weddings, or property purchases
To provide an additional income to make day-to-day living more comfortable
To pay off a current residential mortgage or debts
We will ensure that you understand all the benefits of equity release as well as any drawbacks and our experts will give you sound advice on the right course of action for you. Read our blog on: How can a lifetime mortgage help you in retirement?
Request a callback from our advisors
Book a no-obligation equity release consultation in Wiltshire now
For further information on equity release in Wiltshire, call us now. We can be reached on 0333 000 2097 or via email at info@accessequityrelease.com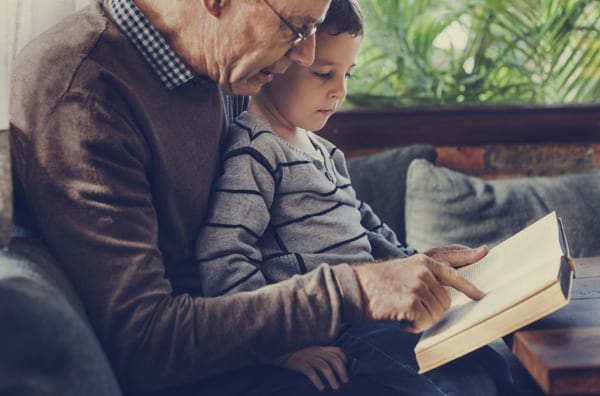 Appointments available in :-
Amesbury
Andover
Bradford-on-avon
Calne
Chippenham
Corsham
Cricklade
Devizes
Highworth
Malmesbury
Marlborough
Melksham
Mere
Pewsey
Salisbury
Swindon
Throwbridge
Tisbury
Trowbridge
Warminster
Westbury
Wilton
Wootton Bassett
Wroughton
FIND OUT MORE
If you would like to know more about equity release then please get in touch.