We can help guide you with equity release in Northamptonshire, UK
Are you considering equity release in Northamptonshire? Many homeowners throughout the local areas will have seen a rise in property value over time and for many people their home will be their biggest asset. Equity release is a way of releasing some of the money tied up in their property to use as tax-free cash for paying off an existing residential mortgage, helping family members, or to pay for holidays and trips abroad.
Here at Access Equity Release, we are award-winning equity release specialists and we can help you find out more about the different equity release schemes to see if this is the right option for you and your particular circumstances. We are professional, independent, and impartial and we have access to the whole of the equity release market, so we can look across it and make recommendations suited to your particular needs. Equity release is not always the right choice for everyone. We also have access to retirement interest-only mortgages and residential mortgages.
Use equity release to pay for:
Long-term care at home and private medical care
Home improvements, such as a new kitchen or garden landscaping
Travelling and hobbies
Helping out family members with education costs or getting on the property ladder
General living costs, so day-to-day living is more comfortable and stress-free
Repaying an existing mortgage or other debts – read our blog on: Can I release equity to pay off debt?
Want to find out more? Please contact our equity release advisers now on 0333 000 2097 to book a free-of-charge, no-obligation consultation.
Property growth and equity release in Northamptonshire: What you need to know
House prices have always grown and whilst there is volatility in the market, there has historically been an upwards trajectory. When anyone buys their first home, they can be comfortable in the knowledge that it will be a long-term investment and the value is likely to increase over time.
According to Rightmove in 2020 the majority of properties that were sold across the county were detached homes that received an average of £360,000. The county average was £257,000. The most expensive area in Northamptonshire was Guilsborough. House prices across the whole of the area are said to have increased more than £150,000 over the last 25 years. The average house price is now five times higher than it was in 1995.
Average prices in Northampton stand at £273,000. It is believed that further price growth will occur with regeneration plans afoot. If you are based in Northampton or the wider parts of Northamptonshire and you are wondering whether equity release is a good option, our experts will be delighted to talk with you about your options. We enjoy getting to know our clients face-to-face or if you prefer we can arrange a phone or video consultation. All initial meetings are completely free of charge, with no obligation to proceed. We work 100 per cent in your best interests, so will never make recommendations unless we believe they are right for you.
Our Northamptonshire equity release mortgage advisors can search from hundreds of lifetime mortgages
There are two main types of equity release: Lifetime mortgages and home reversion schemes. With a lifetime mortgage, you do not need to repay the money you release from a property until the last named homeowner moves into residential care or you pass away. The interest rate usually remains fixed for the duration of the mortgage and it will run until you move out or die. The property will remain in your name and you will have the right to live there for as long as you wish. Lifetime mortgage plans are very flexible and there are different ways you can receive the capital – some people opt for a lump sum, whilst others receive regular payments from a 'drawdown' facility. You may wish to service the interest monthly so it does not roll up alongside the original loan but you do not have to do this.
We are FCA-regulated and we are also members of the Equity Release Council, which is the industry body that represents the equity release sector and promotes high standards of conduct and practice. This includes only advising plans that carry a 'no negative equity guarantee', which means that you will never owe more than the value of your home. If you wish to move home, subject to meeting certain terms and conditions, you can usually transfer the lifetime mortgage to the new property.
Why else should you use Access Equity Release to help you release equity in Northamptonshire?
We know and understand that releasing equity is an important financial decision. Our advisers are very experienced and well versed in all aspects of equity release and financial planning. We have many happy customers and are proud of our client-centric approach to our work.
Generally, there are certain conditions that you must meet before you can access equity release.
You will need to be a minimum age of 55
Your property must be valued over £70,000
You must be the homeowner
The property must be in a reasonable condition
Find out how much money you may be able to raise, using our equity release calculator.
The cost of equity release will vary between providers and it is important that you also seek independent legal advice before signing up to an equity release scheme.
Request a callback from our advisors
For a no-obligation equity release consultation, contact our Northamptonshire advisers
For more advice about equity release schemes in Northamptonshire, please call 0333 000 2097 or email info@accessequityrelease.com and we will get back to you.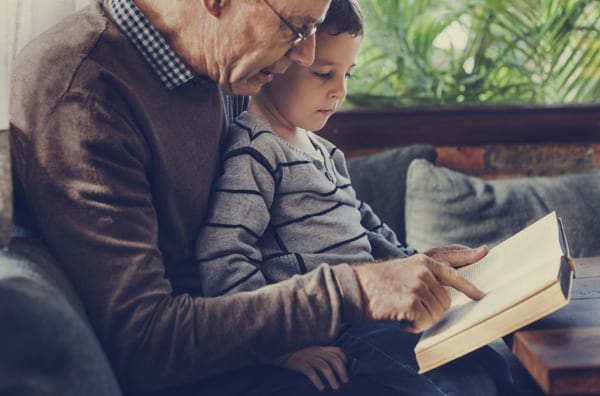 Appointments available in :-
Brackley
Bugbrooke
Burton Latimer
Corby
Daventry
Desborough
Duston
Higham Ferrers
Kettering
Kinsley
Long Buckby
Northampton
Raunds
Rothwell
Rushden
Thornby
Thrapston
Towcester
Wellingborough
Woodford
FIND OUT MORE
If you would like to know more about equity release then please get in touch.