Responsible equity release advice in Warwickshire, UK
If you own your own home in Warwickshire, are over the age of 55, and are looking for ways to boost your income, equity release may be possible. The value of your property, minus any outstanding residential mortgage, is known as the 'equity'. Equity release is a way of accessing this money now, so you can enjoy a more comfortable retirement and use it in any way you wish. Here at Access Equity Release, we are independent, unbiased, and professional equity release specialists, who are on hand to help guide you through the process of deciding if equity release is the right path for you.
We search across the whole of the equity release marketplace to find the right equity release providers for you. We will take into consideration your financial situation and short and long-term goals to help you make an informed decision about your future. We can also access residential mortgages and retirement interest-only mortgages.
Specialist, friendly, and independent equity release advice from industry experts
Members of the Equity Release Council to ensure the highest standards of client care and quality
Any initial equity release consultation or meeting is free-of-charge, with no obligation to proceed – you will never be rushed into making a decision
Regulated by the Financial Conduct Authority, we are qualified and trusted to give impartial advice
Personalised advice, always based on your unique needs and requirements
The variety of equity release mortgages and their various benefits has increased dramatically over recent years, with more and more homeowners taking advantage of equity release.
To find out more about equity release and to book an initial consultation, please call us now on 0333 000 2097.
Equity release and the property market in Warwickshire
Investing in property has always been considered 'as safe as houses'. Regardless of fluctuations in the housing market over the years and during economic downturns, people always expect property prices to rise in the future. This is why property and buying your own home continues to remain one of the most reliable ways to generate long-term wealth.
If you are thinking about releasing equity in Warwickshire, you may be keen to know about the state of the local property market and how this impacts on the value of your home. Warwickshire covers a large area in the West Midlands and includes historic areas, such as Stratford-Upon-Avon, Warwick, Nuneaton, and Rugby. According to Rightmove, sales in Warwickshire over 2020 were mostly detached properties that sold for an average of £445,000. The overall average cost of a property in the region was £302,000. There is a wide variety of properties in the area, including terraced, semi-detached, and large detached properties.
If you are based in Warwickshire and are thinking about ways you may be able to boost your retirement income, please call our advisers. We are always happy to travel to wherever you live in Warwickshire so we can get to know more about your financial situation and explore the options that may be available to you. To get a clearer idea of how much your property may be worth, please use our equity release calculator.
Reasons for lifetime mortgages and to release equity in Warwickshire
People choose to access the money tied up in their homes for many reasons. If you are sitting on bricks and mortar that is your biggest asset, then you may be able to release money. Common reasons for equity release include:
To take more holidays and trips abroad
To complete property and garden renovations
To be able to stay at home longer with private care or medical treatment
To offer family members the gift of money for important costs, such as school or university fees or to get a foot onto the housing ladder
To enjoy a more comfortable day-to-day life
To pay off a mortgage or repay any debts
To buy a holiday home somewhere in the sun
Why contact Access Equity Release for retirement mortgage advice in Cambridgeshire?
Our award-winning advisers can look across the whole of the market to find the right products for you.
We will never pressurise you, rush you into making a decision, or use complicated language – we will always act in your best interests. Please read our blog: Is equity release safe?
We are proud members of the Equity Release Council, which has been set up to safeguard consumers and we uphold their standards, including only recommending products with a 'no negative equity guarantee'. This ensures that any debt will never be larger than the value of your property.
We are authorised and regulated by the Financial Conduct Authority (FCA).
Our advice and recommendations are always tailored to your needs. We also have access to other financial products, such as residential mortgages.
Warwickshire lifetime mortgages: The facts
The most common type of equity release is a lifetime mortgage. Unlike the other type of equity release, called a home reversion scheme, a lifetime mortgage plan offers a lot of security and flexibility to homeowners. When you opt for a lifetime mortgage, you remain the legal homeowner until you move into long-term residential care or pass away. If it is a joint agreement, then the loan is only repaid from the sale of the property when the last remaining homeowner passes away or moves into a care home. We only use plans that have a 'no negative equity guarantee', which means that you will never owe the equity release provider more than the house is worth.
With lifetime mortgages, you also have the option to move home and transfer the mortgage to your new home. There are areas of flexibility with these plans. You may wish to service the interest every month, so the loan does not grow, though no repayments are required, unless you choose to make them. Some homeowners choose to receive a one-off sum of money whilst some plans have a 'drawdown' facility, where you can receive money when you need it and you only start to pay interest on the loan once you have the money in your bank account. There are also options where you can elect to receive a regular income, every month, for example. Read our blog: What is a lifetime mortgage?
The other form of equity release is called a home reversion plan, which involves selling part or all of your property to a lender and remaining in the property until you go into care or die. We believe that property owners should retain ownership of their homes and this is why this plan is far less popular.
Request a callback from our advisors
To book a meeting with our Warwickshire equity release advisers, call now
If you would like further details about equity release in Warwickshire, please call 0333 000 2097 or email info@accessequityrelease.com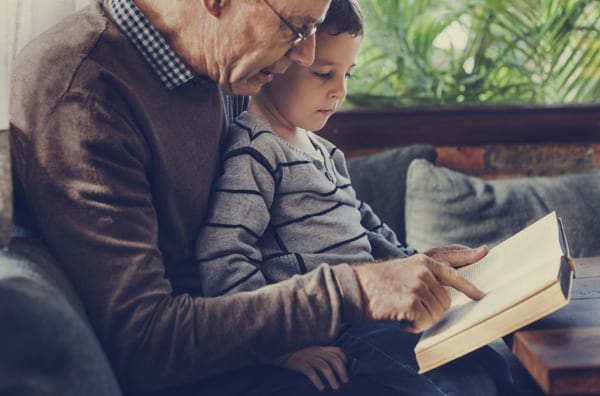 Appointments available in :-
Alcester
Atherstone
Bedworth
Bilton
Kenilworth
Leamington Spa
Market Bosworth
Nuneaton
Rugby
Southam
Stratford-upon-avon
Studley
Warwick
Wellesbourne
FIND OUT MORE
If you would like to know more about equity release then please get in touch.