How to release equity in Horsham, West Sussex
Here at Access Equity Release, we get to know you, where you are financially, and what your future plans are. Our experienced and friendly equity release specialists work with clients throughout Horsham, Southwater, or Holmwood, and the wider areas of Sussex, so we can explore whether equity release is the right choice for you.
If it is, our equity release advisers have access to the whole of the market, so we will research and compare hundreds of products from the marketplace, so we can choose the right one for your unique needs.
The equity release market has transformed over recent years. As members of the Equity Release Council, we uphold strict standards to ensure that any product is always tailored to your needs and circumstances, so you are in safe hands. We are also authorised and regulated by the Financial Conduct Authority.
Equity release allows you to convert some of the equity you have built up in your home into tax-free cash. This can be released in one lump sum, or used as regular retirement income and can be used as you wish. There are many reasons to release equity, including to improve your quality of life, so you can make improvements to your home, or so you can help children and grandchildren enjoy some of their inheritance, whilst you are still alive.
To talk to our local equity release advisers about over 55 home loans and equity release providers, please call us now on 0333 000 2097 to book a free, no-obligation consultation.
Why should you think about releasing equity from your Horsham home?
Houses have always been considered a safe investment. Like any financial investment, they will fluctuate over time but property has historically performed well over the longterm and Horsham and the surrounding parts of Sussex are no different. Did you know that in 2020, the average property price in Horsham stood at over £400,000? According to a number of sources, property prices were up in the area by over 7 per cent when compared to the previous year.
Horsham has always been popular and is considered a highly desirable place to live, with demand for all types of properties, including flats and larger detached properties, which are often worth in excess of £600,000. A picturesque and vibrant town, there is a busy town centre, surrounded by beautiful countryside. Over recent years, the town centre has seen a lot of investment, such as with the recently finished Piries Place Development. There are also highly-regarded schools, so it is little wonder the housing market has seen such growth.
If you are wondering whether you would like to release equity from your Horsham property, or in nearby locations, please book a consultation with one of our team. We like to get to know our clients personally and offer a one-to-one service, where you will never be rushed into making a decision. We will take our time to get you know and your financial circumstances, so we can offer you the best, impartial advice. We are always happy to travel to your Horsham home for an initial consultation and meeting, which will be completely free of charge.
Why choose our equity release specialists in Southwater and Horsham
If you are based in Southwater, Horsham, or Dorking, and are considering equity release, please talk to our specialists.
We have a huge wealth of experience in all aspects of equity release and this is our sole focus, so we really know and understand the equity release market.
We are completely independent so can offer impartial and professional advice to meet your needs. We can also search across the whole of the market to find the right products from later life mortgage lenders for you.
As well as equity release, we have access to other financial products, including residential mortgages and retirement interest-only mortgages. Equity release is not the right choice for everyone, so we will also talk through the other options that may be available to you.
We will always try to come and meet with your face-to-face and we can also organise video and phone consultations. We encourage family and friends to be involved in discussions if you wish.
Discover immediately how much money you could raise by using our equity release calculator.
Lifetime mortgages in Horsham: What do you need to know?
The most popular equity release plan or equity release mortgage in Horsham is a lifetime mortgage. This is where you release equity, or money, from your home by effectively securing a mortgage against it.  In this case a Lifetime mortgage, interest can be paid monthly, adhoc or even not at all, in which case the interest is added to the outstanding balance and the whole amount is repaid  when the final named member of the household either moves into residential care or passes away. You may wish to pay the interest of the loan or even some of the capital back, or you may choose to pay nothing and the interest will be added to the cost of the loan before it is paid back. Read our blog: How to release equity from your home.
You can choose to pay the interest each month if you wish, to avoid the debt accruing, or you may not wish to, so the interest 'rolls up'.
You retain ownership of the property so will benefit from any future increase in your home's value over time.
Lifetime mortgage plans are flexible and have many features, including the chance to make ad-hoc capital repayments.
You are free to move to a new home and the mortgage will be transferred to the new property, subject to meeting certain terms and conditions.
Interest rates are low and are fixed for life, giving you peace of mind.
Request a callback from our advisors
Here are some answers to the most frequently asked questions about equity release in Horsham.
Yes, an interest-only lifetime mortgage allows you to make monthly repayments. As long as you keep up with these payments, the amount you owe will never increase. Unlike conventional mortgages, the interest rate for lifetime mortgages can be fixed for life.
To be eligible for equity release in Horsham you must fall into a handful of criteria. These include: You must be over 55; you must be a homeowner and own property in the UK; and your property must be worth a minimum of £70,000. The minimum age and property value will vary between product providers.
With a lifetime mortgage – the most popular type of equity release plan – you will always remain the owner of your property. A lifetime mortgage is a loan secured against your Horsham home.
To book a consultation with our equity release advisers in Horsham, call us now
Would you like to talk about retirement mortgages? Why not book your free initial consultation to discuss over 55 home loans today? We can be reached on 0333 000 2097 or via email at info@accessequityrelease.com
Appointments available in :-
Holmwood
Dorking
Westcott
Wotton
Abinger
Newdigate
Dawesgreen
Leigh
Capel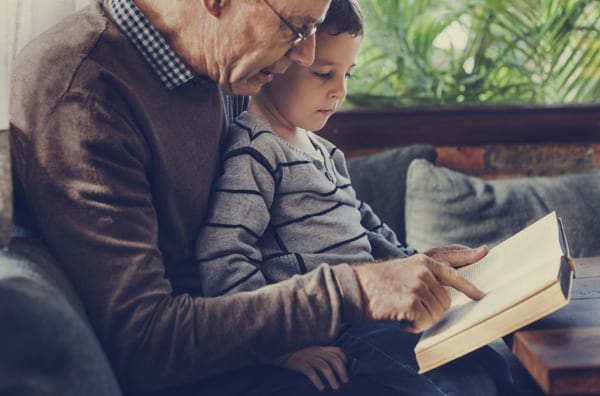 FIND OUT MORE
If you would like to know more about equity release then please get in touch.