Equity release specialists offering tailor-made advice in Berkshire, UK
The increase in property prices in recent years means that many home-owning people are sitting on large assets. Here at Access Equity Release, we are award-winning Equity Release Council specialists, who offer our clients bespoke and professional advice about equity release in Berkshire and the wider areas.
Our equity release advisors pride themselves on delivering a personal service to all our clients, where we can spend time with you to understand your requirements and to offer impartial advice and suggestions. We can look across the market to find a plan with features that are right for you and your personal needs, and unlike some of our other competitors, we can explore some other regulated financial products, including second charge lending and residential mortgages.
Do you ask yourself the following questions?
Would you like to pay off any existing loans or mortgages?
Do you want to pay off your credit card in full?
Would you like to travel more or take a dream holiday?
Are you thinking about purchasing another property?
Would you like to make improvements to your home?
Do you want to help your children get onto the property ladder?
Would you like more money for a stress-free retirement?
If so, equity release might be a good option for you. With our experience and expertise, we can fully support you and help you to achieve your objectives. Please call us now on 0333 000 2097.
Berkshire house prices and releasing equity
Do you own a property in Berkshire and are wondering how much it could be worth and what that means in terms of equity release? According to 2020 figures from Rightmove, the average property price in Berkshire is over £430,000 with the most demand for semi-detached homes, which sold for an average of £420,000. The most expensive part of the county is the pretty village of Cookham Dean, where houses sell for an average of £1.7million.
There is a huge variety of locations within the county from the royal hotspot of Windsor to the rolling hills of the North Wessex Downs and this variety is reflected in house prices. According to Zoopla, some of the most expensive areas include Pangbourne, Goring, Woodcote, and Wokingham. Whether or not you live in one of these areas or another part of the county, if you bought a property in Berkshire some time ago then you will have seen prices climb over the years. According to estate agents in 2020 after lockdown, there has been a surge of buyers plotting to move out of London into Berkshire, which will increase house prices further.
If you are wondering about lifetimes mortgages in Berkshire and are contemplating what equity release may mean for you, your partner, or your family, please call us. Our award-winning advisers are always on hand to discuss equity release and other financial options so you can make the most out of your retirement. We understand that clients may not want to move away from their homes and communities and equity release can provide a way to live more comfortably whilst still staying in your own home.
Lifetime mortgages and other equity release products in Berkshire
What is equity release? For many of us, our homes are likely to be our single biggest cash asset. Equity release allows you to release some of the equity or money tied up within a property, so you can achieve more financial freedom, without selling your home or having to move on.
This may not always be the right choice for everyone, but we can talk to you about your situation and the options available for you. We will talk through the products, their risks and benefits, and the process and how it works.
Lifetime mortgages are the most popular equity release plans. As the name suggests, these are mortgages secured on the property, and only need to be repaid if you leave the property for any reason, such as going into care, or die. Lifetime mortgages are available for people 55 and over.
The loan can be in a form of a single lump sum or ad-hoc drawdowns of smaller amounts. Interest is added either monthly or yearly, depending on the product. You do not need to make any repayments during your lifetime, although there are products that allow you to do this. The eventual debt, including any interest, is repaid from the sale of the house.
Use our simple equity release calculator to see how much money you could raise.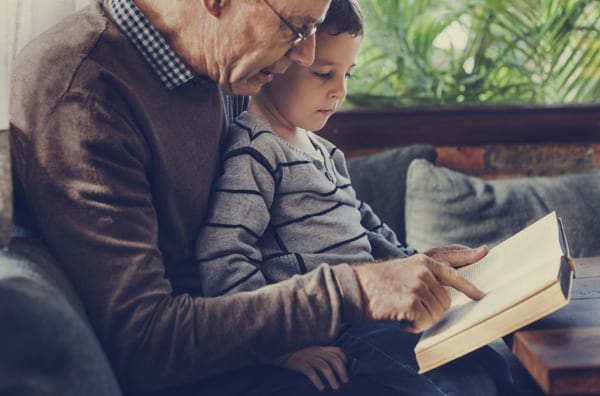 We are members of the Equity Release Council: What does this mean?
Launched in 1991, the Equity Release Council (ERC) is an organisation that is supported by the providers of equity release in the UK. Its aim is to provide safe products and safeguard the interests of homeowners.
As members, our equity release advisors adhere to the ERC principles which offers us and our clients peace of mind, knowing you can use the products in confidence, and stay in their homes. We ensure you always choose an offer with a "no negative equity" guarantee, so when your property is sold, and estate agents' and solicitors' fees have been paid, even if the amount left is not enough to repay the outstanding debt, you or your estate will never be liable to pay more.
Read more on our blog about how to choose an equity release advisor.
We prefer to meet you face to face, so we can talk through the options at your leisure and we are more than happy to travel to a place that is convenient for you. We offer a free initial consultation to tell you more about what we do.
Equity release case study in Windsor
"Because of the Covid problem my adviser was just by phone but he was very, very reassuring throughout. The solicitors were also top notch. Thank you all."
Mr JF, Berkshire
Due to Covid 19 some people may have been put off from seeking financial advice about equity release. We understand. A personal relationship with your adviser is important when you are making key financial decisions about your future and your retirement.
You can rest assured that our advisers are experienced in both face-to-face and video/telephone appointments. We apply the same thorough process of looking into your finances and discussing your goals. We always assess affordability and if you are not suitable for equity release we will not recommend you for it. Our advisers can look at other options with you.
Mr JF is one of the many clients we helped during the Covid 19 lockdown. He said that he was not pressured into taking any of the recommendations made to him and that his adviser took the time to understand his needs.
Mr JF gave both Access Equity Release and his adviser a score of 10/10 – rated excellent. He also strongly agreed that he would recommend us to friends and family based on the service he personally received from us – a great endorsement.
So what could we do for you? Contact us to find out how we can help. Your adviser will thoroughly assess your financial situation and your aims for the future – whether you want to make improvements to your home, relocate to a new home, travel or even help loved ones financially.
One of the most important things that your adviser will do is listen to you. Mr JF stated that he always received a satisfactory response to any queries, that that his adviser listened to his requirements and was fully aware of his financial needs and objectives.
We are delighted to have been able to help MR JF and we would love to talk to you about how we can help you.
If you are a homeowner aged 55 or over and you would like to learn more about releasing equity from your home, get in touch today. Our advisers are happy to help.
To talk to our equity release experts in Berkshire, please get in touch now
To speak with our equity release brokers about how it works and whether it could be right for you, please call 0333 000 2097 or email info@accessequityrelease.com and we will get back to you.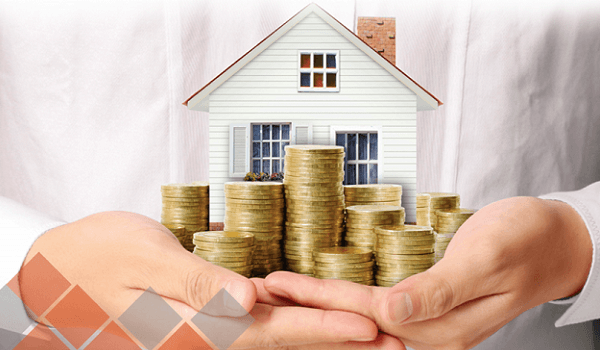 One of our experienced equity release advisers will come to see you in the comfort of your home in Berkshire. We travel far and wide, including: –
Ascot
Bracknell
Burnham
Crowthorne
Eton
Hungerford
Maidenhead
Newbury
Reading
Sandhurst
Slough
Southcote
Thatcham
Theale
Twyford
Windsor
Wokingham
Woodley
FIND OUT MORE
If you would like to know more about equity release then please get in touch.
There are many reasons why equity release is so popular. These include:
The money you release is tax-free
You can have access to draw-down facility if you need in the future
There is no need for monthly repayments unless you wish to make them
You can still continue to live in your home and own your property
Most providers offer a no negative equity guarantee, so if your property is worth significantly less than your mortgage, you or your beneficiaries will not need to cover the difference
You can spend the money on whatever you like
You can take the money out in one lump sum or in smaller instalments
Your mortgage is portable, so you can move home, as long as you meet the provider's criteria
Look at our equity release calculator to see how much tax-free cash you could raise.