Knowledgeable equity release advisers in Cambridgeshire, UK
If you are over the age of 55 and are in need of additional money for any reason, you may want to consider equity release. We are living longer than ever and many of us wish to enjoy retirement with holidays, home improvements, or simply having more money to live more comfortably, without the need to downsize or leave the home that you have spent many years in. Our specialist equity release advisers in Cambridgeshire will be able to guide you through the process of making a decision about equity release and choosing the right product to suit your needs.
Equity release is the process of releasing some of the equity from the value of your home, whilst still living there. Here at Access Equity Release, we are completely independent and impartial, we can search across the whole of the market, so that we may recommend the right products and equity release provider for you. For example, you may wish to pay the interest of the loan off each month to avoid the interest building up or you may choose a product with a drawdown facility, so you can release the money as and when you need it.
We will help you understand how much money you can release based on your property value and age and look at all the wider implications of releasing equity. To find out how much you could raise from your home, use our equity release calculator tool. Our advisers are always helpful, personable, and knowledgeable.
Speak to an expert equity release adviser at Access Equity Release now on 0333 000 2097.
The property market and equity release in Cambridgeshire
Despite economic uncertainty in 2020, the property market continued to perform well and it consistently increases in value over time, outperforming other investments. Cambridgeshire is a notoriously expensive place to live and according to Rightmove, in 2020 the biggest number of sales was detached homes, which fetched over £400,000. Even semi-detached and terraced homes had a price tag of over £250,000. At that time, the county had an average selling price of £312,000. The most expensive location in Cambridgeshire is said to be Hemingford Abbots and the most affordable was Wittering.
Cambridge is also considered one of the most sought after areas in the country to buy a home. With its historic city centre, excellent university, and beautiful surrounding green space, it holds much appeal to homeowners. According to one website, the city was listed as one of the ten places outside London where prices have risen more than 70 per cent over a decade.
Have you lived in Cambridgeshire for many years? The chances are that your property will be worth a lot more than when you bought it and the equity that will have built up is likely to be substantial. Our equity release advisors will be able to talk you through how equity release works and find out if it is the right route for you. We are always happy to travel to meet with you .
How do equity release mortgages and lifetime mortgages work in Cambridgeshire?
Equity release enables homeowners over the age of 55 to release money tied up in their property without selling it or moving out. It can be taken in one tax-free lump sum or can be more flexible with regular payments or a drawdown facility so you can access the cash as and when you need to. Our advisers will guide you through the options, so you can make an informed decision about the right product that fits your needs and circumstances.
A lifetime mortgage is a type of equity release plan and the most popular option – the other type of equity release scheme is known as a home reversion scheme. With lifetime mortgages, you are able to continue owning and living in your home but you release some of its value in order to be able to spend it today.
The debt is repaid when the last named person on the equity release dies or moves into long-term residential care.
Why contact Access Equity Release for retirement mortgage advice in Cambridgeshire?
Our award-winning advisers can look across the whole of the market to find the right products for you.
We will never pressurise you, rush you into making a decision, or use complicated language – we will always act in your best interests. Please read our blog: Is equity release safe?
We are proud members of the Equity Release Council, which has been set up to safeguard consumers and we uphold their standards, including only recommending products with a 'no negative equity guarantee'. This ensures that any debt will never be larger than the value of your property.
We are authorised and regulated by the Financial Conduct Authority (FCA).
Our advice and recommendations are always tailored to your needs. We also have access to other financial products, such as residential mortgages.
Popular reasons for equity release mortgaging in Cambridgeshire
There are countless reasons why people may choose to investigate equity release and over 55 home loans to see if it is the right choice for them. Popular reasons for equity release in Cambridgeshire include:
To clear your current residential mortgage or pay off debts
To improve or maintain your lifestyle
To offer a family member or friend financial help
To move home to another property
To make improvements to your home or garden
To buy a new car
To pay for regular holidays and breaks
Request a callback from our advisors
Arrange an equity release advice appointment in Cambridgeshire today
You can choose how you wish to talk to us. We can come and see you throughout Cambridgeshire and can organise telephone and video appointments. Please call 0333 000 2097 or email info@accessequityrelease.com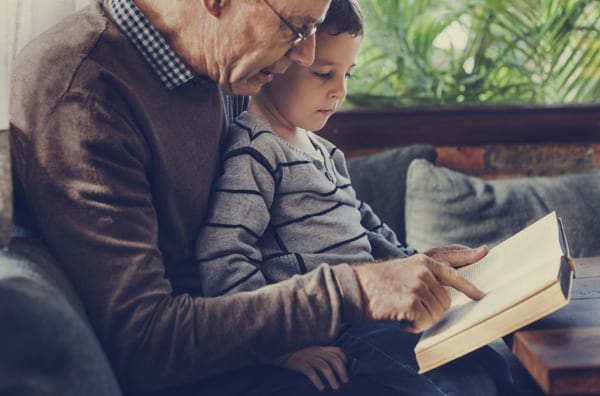 Appointments available in :-
Cambourne
Cambridge
Chatteris
Crowland
Ely
Huntingdon
Impington
March
Market Deeping
Oundle
Peterborough
Ramsey
Soham
St Neots
Whittlesey
Wisbech
FIND OUT MORE
If you would like to know more about equity release then please get in touch.