Would you like to know more about equity release in Dorset?
Are you looking for ways to enjoy a more comfortable retirement? Equity release products are affordable, flexible, and very competitive, so if you are thinking that you would like to know more about releasing equity from your home, then call our independent equity release specialists in Dorset.
What is equity release? Sometimes called an over 55 home loan, equity release refers to a number of financial products where homeowners, over the age of 55, can remain living in their house but release equity from it. This equity is always released as a tax-free sum and modern schemes are very adaptable and currently have historically low interest rates.
Access Equity Release offers whole-of-market equity release advice which means we compare hundreds of products from equity release providers across the whole of the market so we can find the right product for you. We do not have ties with any providers, so you are guaranteed independent and honest advice, that is tailored to your unique situation.
We pride ourselves on building relationships with our clients based on trust and we will always offer the best advice. We have  even won an award for our work. We will always try to meet face-to-face or can organise video calls via platforms like Zoom or telephone calls. Our advisors will always be on hand whenever you need them.
If you are thinking about releasing equity from your home, please call now on 0333 000 2097.
The property market in Dorset: Why release equity from your home?
Many people who head into retirement are cash-poor and asset rich. Equity release is a way of accessing the cash tied up in your property yet remain the owner of the property and never be forced to move. Understandably, many people wish to stay in the homes they have lived in for many years, without having to downsize to be close to families or the community they know. Equity release allows you to live in your home until the last person  party to the equity release dies or moves into residential care. You can of course move house if you wish to subject to individual lender's terms – please read our blog: Can I move house if I have taken out equity release?
The property market in Dorset is subject to the usual ups and downs of the market but as a whole continues on an upward trajectory. In November 2020, the average house price was over £340,000. According to Nationwide, house prices in the South West, including the county of Dorset were increasing the most in comparison to other areas. Dorset has many smaller properties and second homes but also has many properties worth well over £1million.
The population is also growing and has seen a rise of 10 per cent in 2020. The county is not just popular with retirees but younger people are heading to its towns and cities for its gorgeous rolling countryside, stunning Jurassic Coast, and beautiful villages.  According to Rightmove, some of the most desirable places are Wareham, Swanage, Broadstone, Bridport, and Gillingham.
If you are wondering if you could release equity from your Dorset property, please call our local equity release advisors for advice and help. We are highly experienced in all areas of equity release and know and understand the market.
How does a lifetime mortgage in Dorset work?
A lifetime mortgage is by far the most popular type of equity release product; the other is a home reversion scheme. A lifetime mortgage is where you release money tied up in your home, while still retaining ownership. Interest is charged on the money you have borrowed and this can either be serviced monthly, or in ad-hoc payments, or be added to the cost of the loan.  There is no requirement to service the interest monthly like with a conventional mortgage, unless of course you wish to.
There are hundreds of products with many different features, such as those that allow you to ring-fence some of the value of your property to pass onto your family as an inheritance. In addition to this, you can choose to access the money in a lump sum or use a drawdown facility.
As proud members of the Equity Release Council, we only advise on products that offer a no negative equity guarantee, which means you are protected from your beneficiaries ever having to pay more back than the value of your home.
Reasons to release equity in Dorset: Why choose an equity release mortgage?
Money released via equity release can be used for whatever you wish. Whether you want to enjoy a cruise or safari or wish to travel more, you would like to pay off your current residential mortgage or settle debts, or you would just like to have more money for everyday living costs, so you can enjoy a more comfortable retirement, equity release can help.
Here are just some of the reasons people choose to release equity:
For gifting inheritance early, so you can see your children or grandchildren enjoy the money in your lifetime, to help with university fees, a house purchase, or debt repayment
To pay off a current mortgage or outstanding debts, such as credit cards or unsecured loans
To pay for long term care at home
For holidays and travelling
To supplement your income for day-to-day living costs
We are an independent equity release company providing advice in Dorset
We know and understand that releasing equity in Dorset is an important decision. By getting to know you, we can establish if equity release is the right choice for you. We can access other financial products, including residential mortgages. Our trusted advisors have a wealth of experience and can talk through the available options, advise you on how much money you can borrow, talk you through the process, and will always answer any questions you may have.  We always provide a personal and attentive service. We are also authorised and regulated by the Financial Conduct Authority (FCA).
Request a callback from our advisors
Contact our equity release advisers in Dorset today
To book a no-obligation consultation with our equity release advisors in Dorset, please call 0333 000 2097 or email info@accessequityrelease.com and we can arrange a time to visit you or speak with you that is convenient to you.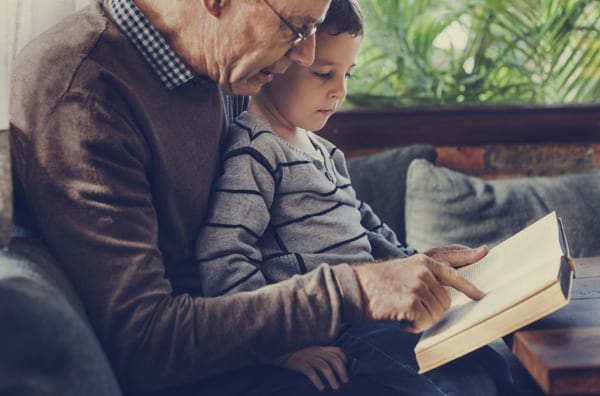 Appointments available in :-
Beaminster
Bere Regis
Blandford Forum
Bournemouth
Bridgeport
Broadstone
Christchurch
Cranbourne
Dorchester
Ferndown
Gillingham
Lyme Regis
Poole
Portland
Shaftesbury
Sherbourne
Stalbridge
Sturminster Newton
Swanage
Verwood
Wareham
West Moors
Weymouth
Wimborne
FIND OUT MORE
If you would like to know more about equity release then please get in touch.