It is common for people over 55 to decide to downsize or move to a more suitable property if their family have moved out. As you get older you may need to choose more suitable accommodation such as a bungalow or retirement home. A standard equity release product should allow you to move house and transfer your mortgage to a new property.
However, every equity release lender is different and it is important to do your research before deciding on the right product for you and your situation.
Homeowners unlocked £3.9bn worth of house equity in 2019, according to the industry trade body the Equity Release Council (ERC).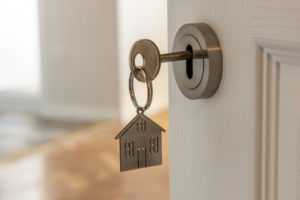 Lifetime mortgage
If you have a lifetime mortgage you borrow against the value of your home and the capital and interest is paid at the end of the deal when you die or go into long-term residential care. A lender should be able to transfer this debt to a new property.
However, if you are moving to a house which is significantly cheaper than your current house, your lender may decide it does not want to give you as much money. In this situation you may have to pay off some of your mortgage early, which could trigger early repayment charges.
Home reversion plan
If you have a home reversion plan it means you have sold part of your home to a lender. If you decide to downsize and move to a cheaper property the provider may want to amend its share so that it has the same value as that of the previous home.
If you are planning to move at some point in the next few years it is advisable to tell your lender this at the very start of the process. They will be able to check the lending criteria for you and give you guidance on how it may affect the lump sum or monthly payments you choose to receive.
If you have chosen a home reversion plan you are effectively selling part of your home to a lender This means you will not benefit from a rise in house prices on the portion you have sold. If you can afford to wait, perhaps consider selling and downsizing before taking out a equity release plan.
Types of property
There are some properties lenders may not want to accept because they are deemed harder to sell on when you die or move into long-term residential care. There could be restrictions if it is a retirement home, bungalow or a flat.
As with applying for a mortgage to buy a house, your lender may want to carry out a survey and valuation on the new property.
Always check your provider's policy on transferring your plan to a new house or flat.
Use our Equity Release Calculator to work out how much cash you could release.
It is important to take expert advice on equity release before deciding whether it is right for you. Contact us to find out more from one of our highly trained equity release experts.