It is important to remember that just like with regular mortgages, there will be costs to pay when releasing equity from your home.
There will be some initial charges such as for a financial advisor and a solicitor, and then, if you take out a lifetime mortgage, there will be interest charges to pay on the loan you receive.
We have outlined the typical costs below but make sure you research the products on the market thoroughly and take appropriate advice.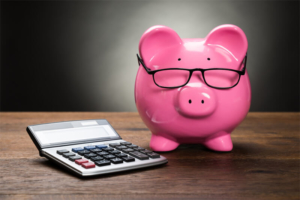 Initial charges:
Financial advisor
A financial advisor will research the options available and recommend the product which suits your circumstances best.
It is important you choose someone with the correct qualifications and that you give them all of the details of your financial history.
At Access Equity Release we charge a £1495 advice fee which is payable on completion.
Application fee
An application fee, also known as an arrangement fee, is similar to the one you pay when you take out a regular mortgage. It will cover the set up and provider's legal costs when finalising your plan.
This fee will vary depending on the lender you use but could range from being free of charge to up to £700, depending on the product recommended to you.
At Access Equity Release we charge a £99 application fee which is payable on completion. This is in addition to any provider application fees.
Surveyor
When you have chosen a suitable equity release provider, your home will need to be viewed by a surveyor who will report on any issues or defects. This is similar to when you take out a mortgage. They should be independent and RICS registered.
Once your lender has received the surveyor's report, a valuation will be made and you can decide if you are happy to proceed.
Solicitor
There can be a lot of paperwork to get through when accessing equity release and it will require someone qualified to check that it is completed correctly. You will need to appoint a solicitor who can complete all of the forms for you and who will make sure your lender has all of the information  it needs. They will work with you until the money is released.
Interest rates:
You do not have to pay tax on equity release lump sums because it is a loan, rather than a form of income. The money is yours to use for whatever you choose whether it is home improvements, holidays or for paying off debts.
Most people who use equity release take out a lifetime mortgage. This usually means you don't have to make any repayments while you are alive and the interest 'rolls up', or is compounded, over time. This means the debt can increase quite quickly.
Every equity release lender is different but some will let you pay all or some of the interest if that's what you choose to do.
The Equity Release Council (ERC) states that interest rates must be fixed, or if they are variable, there must be a cap which is fixed for the length of the loan.
Early repayment fees:
An early repayment fee is a charge you may incur from your provider if you overpay more than they allow or repay the full amount early.
Your advisor will be able to help you decide on the best product for you but it is important to research whether a lender will charge any early repayment fees before you choose who to go with.
These fees can be expensive so make sure you discuss this before committing to a product.
When do I have to pay all of this?
As we have already stated, the costs will vary according to the lender you use. It is important you factor this in when applying.
You may need to pay these fees at different times. Your financial advisor's fee may need to be paid upfront or could be added to, or taken out of, the loan.
The surveyor's fee may need to be paid when you apply – whereas the lender's and solicitor's fee may be payable after you have received your tax-free lump sum.
Your interest on a lifetime mortgage is usually paid when you die, sell your home or move into permanent residential care.
:: Use our Equity Release Calculator to work out how much cash you could release.
It is important to take expert advice on equity release before deciding whether it is right for you.
Contact us to find out more from one of our highly trained advisers near you in London, Surrey, Essex or beyond.