What are the pitfalls of equity release?
As we have outlined in previous Access Equity Release blogs, the main benefit of equity release is that it gives you cash to spend, right now, rather than leaving it locked in the value of your home. If you have owned your home for a number of years then you are likely to have benefited from house price increases over the years. Releasing this equity will allow you to use this money for retirement plans or to pay off other debts.
But there are some things to be aware of before you consider equity release. We've listed them below: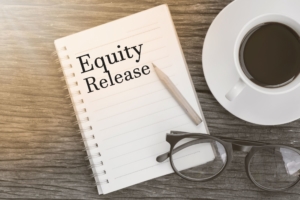 You are selling your home for less than its value
The main pitfall is that equity release does not pay you the full market value for your home.
You will receive more if you sell on the open market but then you will have to move house which many older people do not want to do.
If you choose to sell part of your home with a home reversion plan then this will mean that you will miss out on any future house price rises. When the property is sold when you die the provider will receive its share of the proceeds. If you sold 40% of your home, your family will only see 60% of the proceeds of any rise in value.
The money has to be paid back
Under most plans the money borrowed will need to be paid back when the homeowner dies or goes into long-term care. This means family members will need to sell the property and use the funds to end the plan. If your beneficiaries want to keep the property they will have to find another way of repaying the loan whether that is through selling other assets or refinancing the property. Lenders can give customers up to 12 months to finalise things.
If you want to repay equity release early make sure you check your contract in case of any Early Repayment Charges.
Mounting interest
If you take out a lifetime mortgage with a rate of interest which is fixed for the length of the term there is a danger that your total debt could really mount up. To avoid your family having to make a large final interest payment choose a scheme which allows you to repay the interest on a monthly basis and do not take out more money than you need.
Lenders must have a no negative equity guarantee which means that your family will not have to pay back more than the value of the property.
Limits on the amount you can withdraw
Generally the younger you are, and the better your health then the lower the amount you can release will be. If lenders have to wait many years before they will get their money back then you may not be able to borrow as much money as you want.
It can affect your benefits
Local authorities and the Government look at your earnings and savings to decide if you meet the criteria for means-tested benefits. If you use equity release and your financial circumstances change, you may not be entitled to benefits such as pension credit or universal credit.
:: Use our Equity Release Calculator to work out how much cash you could release.
It is important to take expert advice on equity release before deciding whether it is right for you. Contact us to find out more from one of our highly trained advisors.
– Equity release is not always the right choice for everyone, to understand the features and risks please ask for a personalised illustration.
– We provide initial advice for free and without obligation; only if you choose to proceed and your case completes would a fee be payable.
Access Equity Release is a trading name of Your Mortgage Decisions Ltd which is authorised and regulated by the Financial Conduct Authority FRN 459763