One of the most popular reasons for people to release cash from their home is to use equity release to make home improvements. (Read our blog about the most popular reasons for equity release.) While kitchens and bathrooms are by far the most common home improvements on the wish list – gardens and outdoor spaces are often high on the agenda too.
According to Lisa Puttman, a qualified Architect who specialises in property developments for later life, access to green spaces and nature is especially important for quality of life and good mental health as we age. Therefore outdoor spaces are of key importance in her design work.
Here are her top tips for getting the best out of outdoor spaces.
Light, light and more light
It is important for us to get sunlight – not just to improve our mood and wellbeing but also for our health. According to the NHS we get most of our vitamin D from direct sunlight on our skin when we're outdoors and older people are currently advised to take a daily Vitamin D supplement of 10mcg.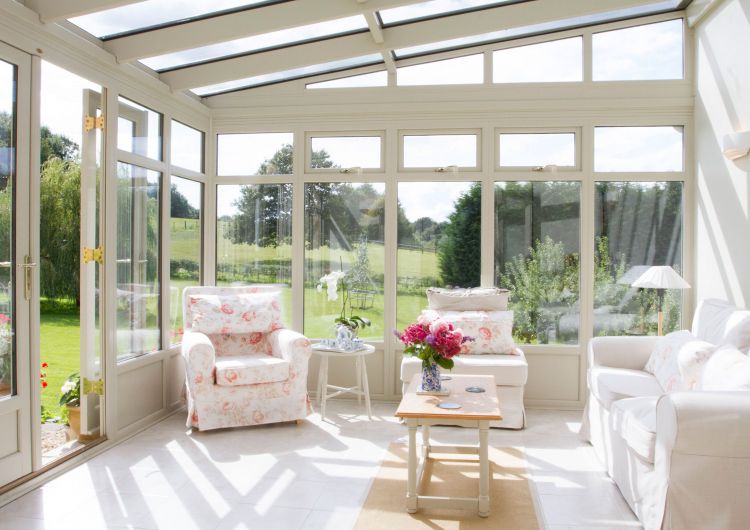 Therefore it is a good idea to put seating areas in spots of the garden that get the most sunlight. You may need more than one seating area if different sections of the garden are in sunlight at different times of the day. If you are making home improvements you may want to allow more light back into your home as well.
Nature is best
It is possible to create a comfortable and enjoyable outdoor space that is entirely artificial but there is evidence to show that green spaces have a positive impact on mood and mental health. So plants, grass and trees should definitely feature if possible.
Accessibility
We are living longer as a population and therefore it pays to plan ahead when you are investing in improvements to your garden and outdoor spaces. Try to ensure that there are as few barriers as possible to accessing the space outside. Pathways need to be designed carefully. You can employ a landscape architect to help.
Seating areas
This is an important area to get right. Seating areas should be comfortable and practical. A robust bench and picnic table might get far more use than chairs and tables that need to be stored away in bad weather. Storage for warm blankets and cushions is a good idea so that chilly weather does not dissuade you from spending time outdoors. Don't forget to include your balcony! A nice seating area just big enough to read or nap should not go to waste. If you have a neglected balcony in your home that doesn't get any use, do add it to the home improvements list. You'll be pleased you did!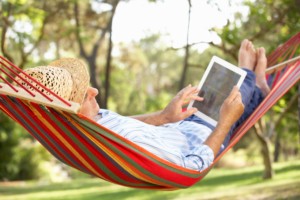 Stimulate the senses
This is a particularly important factor when designing for people living with dementia. It is possible to appeal to all the senses in outdoor spaces. Water features address both sight and sound for example. Fruit trees such as an apple tree are perfect for taste and also give a beautiful scent when in blossom. An inviting combination of colours, textures, sounds and scents makes it more likely you will spend time in an outdoor space.