There are a number of other costs involved when you take out an equity release product and an adviser will always make sure you are aware of these. One of the main costs to consider is the interest rate associated with the product you choose. Interest-only applies to lifetime mortgages because home reversion plans are not loans. However, if you use a home reversion plan to sell part of your home you will only benefit from an increase in value for the proportion of your home you still own.
An adviser will be able to tell you which is the best option for you but right now, interest rates are at some of the lowest levels they've ever been. A quick browser search may bring up lenders who are offering rates anywhere between 3% and 4%, and depending on your circumstances some may even offer less than 3%.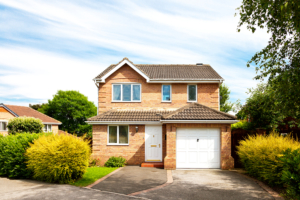 Lifetime mortgage
If you are taking out a lifetime mortgage you will want to look at the interest rates before you commit. A lifetime mortgage is when you take out some of the equity you have in your home. It is repaid when you die or go into long-term care. A No Negative Equity guarantee means you will never end up having to repay more than the value of your home. The debt is usually cleared with the sale of the property.
It is different to a regular mortgage because instead of paying interest on a decreasing sum of money you are paying it on an increasing amount as it rolls-up over time. The amount of interest you pay obviously depends on how long your policy lasts for. Lifetime mortgages are available to people aged 55 and over which means some policies could last for decades.
Most lenders offer an interest rate that is fixed for life. Many customers choose this option because it allows you to see clearly how the amount you owe will change over time. Fixing the rate also protects you from rate rises in the future.
Providers may offer a variable rate which will usually have an upper limit they cannot go beyond. Others allow you to pay some or all of the interest off in monthly instalments, much like a regular mortgage. This means the mortgage will cost less in the long term.
A roll-up lifetime mortgage
If you decide to choose a roll-up lifetime mortgage you will receive your lump sum and will not have to pay anything back until you die or go into long-term care. It is called a 'roll-up' mortgage because the interest rolls up over the time. This means you can end up paying more than you would with the other type of lifetime mortgage which is a…
Drawdown lifetime mortgage
A drawdown lifetime mortgage is one that allows you to release cash over time rather than all in one go in a lump sum. With this kind of mortgage, you only pay interest on the money you have released. This mortgage would suit a person who does not need a large sum upfront but may need more money later in life. It then means you are not paying interest on the cash you do not need to spend right away.
:: Use our Equity Release Calculator to work out how much cash you could release.
It is important to take expert advice on equity release before deciding whether it is right for you. Contact us to find out more from one of our highly trained advisers.