A solicitor is just one of the people you will need help from when choosing an equity release product. As we have outlined in this blog you will need assistance from a financial advisor, solicitor and surveyor during the application process.
One of the standards set out by the Equity Release Council (ERC) is that all potential customers have at least one face-to-face meeting with an independent solicitor. Independent legal advice is crucial to making sure you understand the implications of taking out an equity release plan. A solicitor will also be able to make sure that you are not making a decision based on pressure from anyone else, including a financial advisor.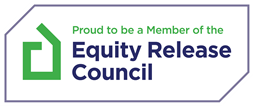 A solicitor can't give you financial advice but there can be a lot of paperwork to get through when accessing equity release and it will require someone qualified to check that it is completed correctly. They will typically become involved when you receive your 'formal offer' from a lender. They will need to confirm your identity, usually in a face-to-face meeting where they will look at your ID documents and proof of address. This will also comply with the country's Money Laundering Regulations. Your solicitor will send these to the lender's solicitor to be checked.
They will also check all of the paperwork relating to your home such as the title deeds and make sure that you have buildings insurance. If they spot anything on the title deeds such as any land restrictions or Trusts in place they will be able to advise you on how best to proceed.
If equity release is being taken out as part of a divorce settlement then both parties will be required to have their own solicitor. Transfer of the property from Joint to single ownership, or vice versa, will also require both parties to have their own solicitors. Dealing with these circumstances may involve additional costs.
A solicitor will also help you if you are paying off your existing mortgage with funds from the equity release product. They will stay with you until your completion date on the new product and will arrange for the transfer of funds to your bank account.
We recommend you choose a solicitor who is a member of the Equity Release Solicitors Alliance (ERSA). They will have the experience to match your needs and will understand the industry. Costs for a solicitor can vary according to who you choose but could be around £995 inc VAT.
:: Use our Equity Release Calculator to work out how much cash you could release.
It is important to take expert advice on equity release before deciding whether it is right for you. Contact us to find out more from one of our highly trained advisers.