We have outlined in other Access Equity Release blogs the criteria you must meet to release equity from your home. You must be over 55 for a lifetime mortgage and often over 65 for home reversion, you must own your home and it must be of a certain value.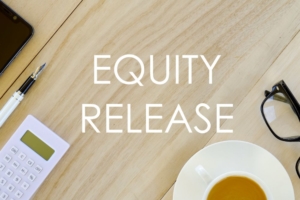 Most people who take out equity release use a lifetime mortgage. This allows you to continue to live in and keep ownership of your home. You will still be able to benefit from any increases in its value. You are also able to choose to ring-fence some of the value of your home as an inheritance for your family members. A lifetime mortgage still allows you to move house as it is possible to transfer your plan to a new property, providing it meets the criteria set by your provider.
You have the right to remain in your home for life or until you need to move into permanent residential care, provided the property remains your main residence and you abide by the terms of your contract.
Many lenders allow you to borrow up to 60% of the value of the property. You can then choose to either make repayments or let the interest roll-up. If you choose the roll-up option this means interest can build-up quite quickly. Some people choose to take out small amounts at a time to keep the interest amounts smaller.
Your provider should guarantee no repossession in your lifetime providing contract terms and conditions are met. Your product should have a no negative equity guarantee. This means when your property is sold, and agents' and solicitor's fees have been paid, even if the amount left is not enough to repay the loan to your provider, neither you nor your estate will have to pay any more.
The other type of equity release providers offer is a home reversion plan which is when you sell all, or a part, of your home for a lump sum while continuing to live in it until you die or move into long-term residential care. You have a right to remain living there rent-free until you die as long as you maintain and insure it.
This is a riskier product to take out as you will receive less than the market value of your home if you were to sell it on the open market. It also means the investment company is the beneficiary of any rises in the value of the property.
In summary:
If you have taken out a lifetime mortgage you will remain the legal owner of your home for as long as you live there and any increase in its value is yours.
If you sell part of your home as part of a home reversion plan then that part will belong to the provider but you can still continue living there, as long as you meet their terms and conditions.
It is important to take expert advice on equity release before deciding whether it is right for you. Contact us to find out more from one of our highly trained advisors.