Bespoke and independent equity release advice in Richmond Upon Thames, TW9
Here at Access Equity Release, we offer independent and impartial advice on equity release and later life mortgage lenders to homeowners in Richmond Upon Thames, Kew, or Barnes.
Equity release is available to homeowners over the age of 55 and involves borrowing money against the value of your house. The value of the loan, plus any interest, is repaid when the property is sold and this is normally after you have moved into long-term care or passed away.
There are hundreds of equity release products available across the market and we can search across the whole of the market to find the right product for you. We can offer advice and research, which is free of charge and without obligation.
Our award-winning equity release team takes great pride in getting to know our clients, so we can provide them with the best, personalised advice. You will never be pushed into making a decision and you will always have time to reflect without pressure.
Releasing equity is a big decision and there are many consequences, so you must have all the information that you need to make a decision that is right for you and your family.
We are FCA-regulated and members of the Equity Release Council, a trade body that is open to providers, solicitors, advisers, and surveyors. This means that we adhere to the Council's strict rules and guidelines.
To book a no-obligation equity release consultation, please call now on 0333 443 9825.
.
Releasing equity from your Richmond Upon Thames home: Why many people choose to use an over 55 home loan
Home to London's biggest park, fantastic schooling,  riverside pubs, and a village atmosphere, Richmond Upon Thames is an incredible place to live. The area has repeatedly been voted as one of the happiest places to live in London. Some of the most desirable areas include the roads between Richmond Hill and Queen's Road.
Property site Rightmove states that in 2021 the average property price stood at just over £971,000. The majority of property sales during 2020 were terraced homes that fetched an average of just over £949,000, whilst flats sold for an average of £509,000, and semi-detached homes fetched over £1.2m. Overall prices were up by 8 per cent and 18 per cent on their 2019 peak.
If you are thinking about how much money you could release via equity release, please use our equity release calculator.
The main types of equity release in Kew: How do they differ?
There are two main types of equity release mortgages available in Kew, Richmond Upon Thames, or Twickenham: Lifetime Mortgages and Home Reversion Plans.
It is extremely rare now for Home Reversion Plan to be a chosen way of taking equity release because it involves selling all or part of your property in exchange for a lump sum and a lifetime tenancy agreement. This means that you will never benefit from the increased value of the property.
The most viable option – Lifetime Mortgages – apply to over 99 per cent of the equity release mortgages that are arranged. As with a normal residential mortgage, this is a loan against the value of your property. There is no time limit or end date to the loan, which is only repaid when the property is sold following the death or moving into care of the last borrower.
Lifetime Mortgages come with many different features. You might be able to ringfence some of the value of your property as an inheritance for your beneficiaries. You can also choose to make interest repayments to stop the interest rolling up over time and reduce the total amount of interest payable when the property is sold. You can also choose to access the money which is tax-free in one lump sum or in smaller payments.
In the same way that ordinary mortgages vary from lender to lender, the same applies to Lifetime Mortgages, which is why it is so important to get the right advice.
Request a callback from our advisors
TW9 qualified equity release advice
All the equity release products that we recommend to our clients in Richmond Upon Thames have a 'no negative equity guarantee' which means when your property is sold and agents' and solicitors' fees have been paid, even if the amount left is not enough to pay the outstanding loan to your provider, neither you nor your estate will be liable to pay any more.
Also, you have the right to move to another property subject to the new property being acceptable to your product provider as continuing security for your equity release loan.
We also have access to other financial products including retirement interest-only mortgages and residential mortgages. People release equity for many different reasons. Please read our blog: Why do people release equity?
Retirement mortgages and equity release mortgages in Richmond Upon Thames: Are they right for you?
Whether equity release is the right option for you will depend on your circumstances, including:
Your age
Your income
Your aims and plans for the future
The value of your property
How much money you wish to release
If you are based in Richmond Upon Thames and wish to release equity, we can help you  understand the pros and cons. It is a lifetime commitment and our professional equity release brokers will always have your best interests at heart. Please see our FAQs.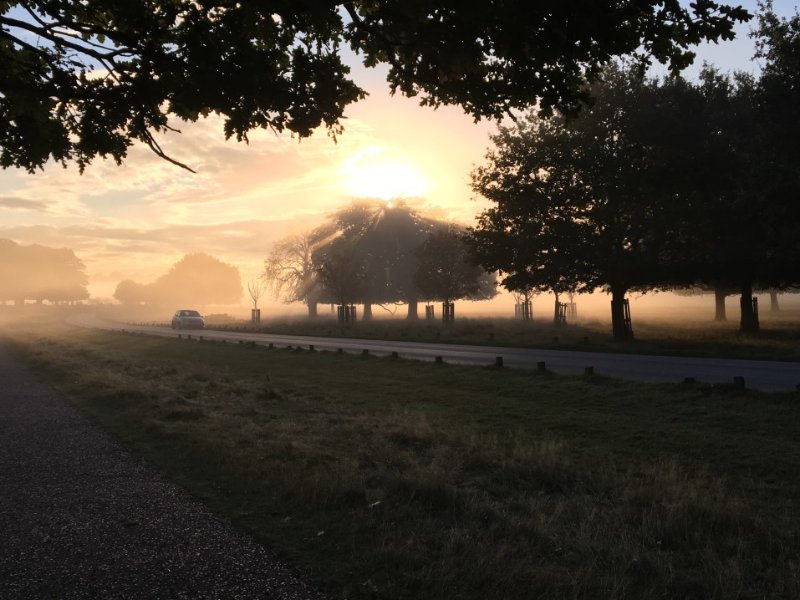 Appointments available in :-
Kingston
Kingston Upon Thames
Strawberry Hill
Twickenham
Whitton
Would you like to learn more about equity release in Richmond Upon Thames?
To book a no-obligation equity release consultation in Richmond Upon Thames, please call 0333 443 9825 or email info@accessequityrelease.com and we will book an appointment.